Review: This is Reckless by Kennedy Fox
Synopsis for This is Reckless

Drew Fisher is the type of guy every girl wants.
Noble police officer by day, charming prince by night.
He has no idea the effect he has on women, especially me—his little sister's best friend.

I'm the blonde Southern belle who lives up to the cliché, except I have my own quirks. I'm smart as a whip, can change my own oil, and recite The Pledge of Allegiance backward, but he doesn't see that girl.

It'd be easier to forget him if he wasn't my roommate and if the first thing I saw in the morning wasn't his shirtless body covered in tattoos. I've crushed on him since the day we met, but he's made it perfectly clear where we stand. Just friends.

I know I need to move on and accept that his feelings will never be mutual, but every day he smiles at me, I'm left dreaming ofwhat if.

He has girl issues, and I've got a crush I can't deny.
We're friends, but I want more.

One drunken hookup leaves us with much more than a platonic friendship. Pretending it never happened proves to be more difficult than anticipated.

A crazy ex-girlfriend, a dangerous war of stolen glances, and passionate kisses leads to the most reckless battle yet. I won't be a pawn in his game, but I'll play by his rules if it will show him I'm the one worth breaking them for.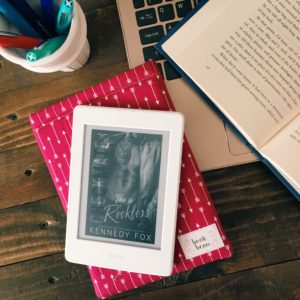 I read This is War and This is Love and found them enjoyable. I have to say though, once I read Drew and Courtney's story in This is Reckless I ended up loving them so much more! Ever since they made an appearance in the first two books, I have eagerly been waiting for their story. I'm not sure what it was – maybe how fun, smart, outspoken, and spunky Courtney is – but I was smiling a lot more through Drew and Courtney's relationship escapades than I did with Travis and Viola.
Let me just say, as well, how is Mia F—ing Montgomery still around! This woman is, well she leaves me with no words. Drew is absolutely clueless about her too which makes things all the more interesting for him and Courtney. Courtney is amazing with her love, honesty, and dedication to Drew. Drew is the perfect guy for her and their chemistry makes me giddy with happiness.
Besides the hot and steamy scenes, which Kennedy Fox is mind-blowing at, the cliffhangers are also really good. The ending of This is Reckless had me screaming, jumping, and in desperate need of the next book This is Effortless. If you are starting This is Reckless for the first time I'm warning you: you need This is Effortless in hand, too. Trust me.
The following two tabs change content below.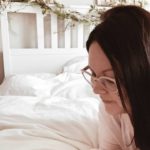 Obsessive book lover and compulsive book merchandise buyer.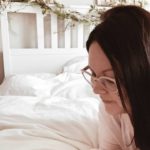 Latest posts by Samantha Andrews (see all)