Review: Captive Prince by C.S. Pacat
Synopsis for Captive Prince:

Damen is a warrior hero to his people, and the truthful heir to the throne of Akielos, but when his half brother seizes power, Damen is captured, stripped of his identity and sent to serve the prince of an enemy nation as a pleasure slave.

Beautiful, manipulative and deadly, his new master Prince Laurent epitomizes the worst of the court at Vere. But in the lethal political web of the Veretian court, nothing is as it seems, and when Damen finds himself caught up in a play for the throne, he must work together with Laurent to survive and save his country.

For Damen, there is just one rule: never, ever reveal his true identity. Because the one man Damen needs is the one man who has more reason to hate him than anyone else…
Captive Prince was like nothing I've read before. I found it in the romance section, but it is not your typical romance with flowery words and sweet moments. This was raw and shocking. I could not put this book down because C.S. Pacat had me so engrossed in her story. In fact, I finished it in a day – that's how good it was.
I loved Damen right away and found myself feeling sorry for him going from a prince to a slave. I'm not sure why because Damen had no problem at all handling his own. At times it felt like he wasn't a slave at all. On the other hand, I couldn't stand Laurent right off the bat. It wasn't until about halfway through the story did I realize there was more to him than being a spoiled brat. He's smart, conniving, and surrounded by mystery. I know there has to be more to him and I really want to find out more about him.
Captive Prince is definitely for the mature audience. I have read my fair share of romance. Okay, to be honest, for years all I read was romance. I'm no prude, but this book still left me in shock. There's no love among any of the characters, so don't expect to fall in love with the characters because of romantic settings. There are none. You fall in love with them because of their struggles.
What I loved most, though, was the change of pace from the typical swoon-worthy sweet men of the romance genre to the rough and troubled men of Captive Prince. I hear Prince's Gambit is even better; maybe I'll finish that one in hours instead of a day.
The following two tabs change content below.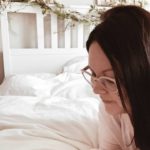 Obsessive book lover and compulsive book merchandise buyer.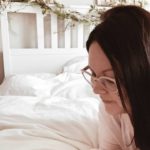 Latest posts by Samantha Andrews (see all)