Review: Cress by Marissa Meyer
Synopsis for Cress

In this third book in Marissa Meyer's bestselling Lunar Chronicles series, Cinder and Captain Thorne are fugitives on the run, now with Scarlet and Wolf in tow. Together, they're plotting to overthrow Queen Levana and prevent her army from invading Earth.

Their best hope lies with Cress, a girl trapped on a satellite since childhood who's only ever had her netscreens as company. All that screen time has made Cress an excellent hacker. Unfortunately, she's being forced to work for Queen Levana, and she's just received orders to track down Cinder and her handsome accomplice.

When a daring rescue of Cress goes awry, the group is splintered. Cress finally has her freedom, but it comes at a higher price than she'd ever expected. Meanwhile, Queen Levana will let nothing prevent her marriage to Emperor Kai, especially the cyborg mechanic. Cress, Scarlet, and Cinder may not have signed up to save the world, but they may be the only hope the world has.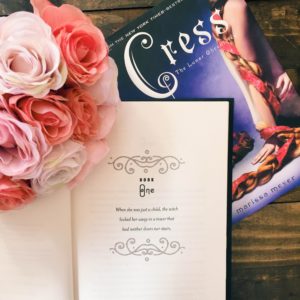 Yes! It's still continuing. The Lunar Chronicles keep getting better with each book. Cress is now my favorite! I keep expecting it to lose its appeal for me since I'm not a fan of sci-fi, but after reading Cress that thought is completely out the window. The Lunar Chronicles series is great so far.
Since this is the third book in The Lunar Chronicles there were a lot of repeating characters. I am loving that. It's a joy to see all my favorite characters over and over again and it's even more wonderful to see them all work together. Cinder, Thorne, Scarlet, Wolf, Iko, and now Cress work so well together. While I love everyone Iko and Thorne are still my favorite. You would think it would get confusing adding more and more characters to the story, but it's not. I'm easily able to keep track of the storyline.
In fact, there's never a dull moment in Cress. There's so much going on constantly that I was always on my toes. I kept wondering what would happen with Kai and Cinder, and Commonwealth as a whole. I kept wondering when Cress and Thorne would just get together already! There were many other events that occurred that had me pondering the outcome, but I won't go further into details because spoilers.
I was easily able to relate to Cress. I thought she would be overly shy and annoying after being confined for seven years. Instead she was brave in her awkwardness because it caused her to speak her mind. She accepted graciously when she needed help, but she also did some of her own rescuing. I loved how awkward she would get at times, though she never lost her determination. It was admirable. The best part for me though is that she's short, too! She's only five foot even, just like me (though I don't have her nifty hacking ability).
I am more than thrilled to continue on with Winter. Jacin is introduced in Cress and I'm really wanting to know his story because I'm not too fond of him right now. He was a very aloof character and some of his actions really made me mad. I know he's in Winter so it will be nice to get some answers. I'm really hoping he's not the jerk he appeared to be in Cress.
Even though I said Cress is my favorite, I'm betting that Winter will end up my favorite of all the books. I'm looking forward to reading the conclusion of this wonderful series.
The following two tabs change content below.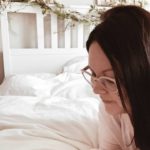 Obsessive book lover and compulsive book merchandise buyer.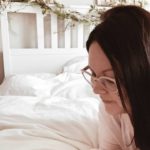 Latest posts by Samantha Andrews (see all)