Review: The Elite by Kiera Cass
Synopsis of The Elite

The Selection began with thirty-five girls.
Now with the group narrowed down to the six Elite, the competition to win Prince Maxon's heart is fiercer than ever—and America is still struggling to decide where her heart truly lies. Is it with Maxon, who could make her life a fairy tale? Or with her first love, Aspen?

America is desperate for more time. But the rest of the Elite know exactly what they want—and America's chance to choose is about to slip away.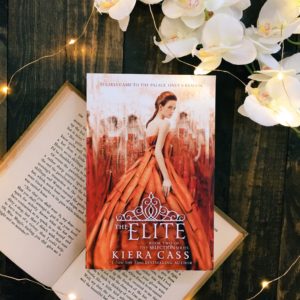 The Elite started off with too many good things about to occur. Maxon made me swoon with his Halloween idea; it was exactly what I was talking about when I said Maxon is sweet and in-tune with America's feelings. Sadly, having that much happiness in the beginning of a book inevitably means it is about to all go bad – and boy did it ever go bad! I was angry and frustrated and wanted to scream from middle to end.
I was loving America and Maxon's attitudes towards their situation in The Selection. I found them both mature and level-headed, and I really felt like they would pull through. This is why I hate, abhor, and despise love triangles. They always end up ruining a character's personality. The focus of the triangle always ends up indecisive, insecure, and just ugly. I was beyond frustrated with both America and Maxon. I wanted to knock their heads together in hopes of giving them some sense.
America ended up making so many rash decisions I could hardly keep up. I know America had nothing but good intentions in her heart, but she was so impulsive about it that her actions always ended up making a mess out of everything. What really made me the most angry with her, though,  was when Maxon entrusted her with a secret and she let that secret out of the bag out of anger. That was a huge, childish move on her part. Actions have consequences and her constant disregard for consequences set my teeth on edge.
Every time I thought the two of them were about to get their act together something always ruined it. I really wanted Aspen out of the picture. It seemed like America was only keeping him around in case Maxon picked another girl. I couldn't be too angry about that because it felt like Maxon was doing the same thing to America and one of the other ladies. This is when communication would have worked wonders for their relationship, but once again America and Maxon were too stubborn. My frustration was at an all time high with this book.
I think the only good thing that came out of The Elite was being able to get to know the secondary characters better. I was able to pinpoint the remaining ladies characters a lot better in The Elite. Friendships were formed with Marlee and America as well as with America and her maids. I really liked America's maids Anne, Lucy, and Mary. They were sweet, funny, and supportive.
I will say that by the end of the book America finally decided on what she wanted. I am crossing fingers and toes that it remains this way because I still have one more book to read. If I have to deal with one more book of America and Maxon's inability to communicate I am going to scream –  out loud!
The following two tabs change content below.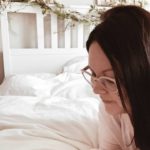 Obsessive book lover and compulsive book merchandise buyer.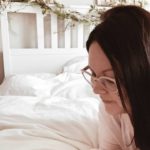 Latest posts by Samantha Andrews (see all)