Review: It Ends With Us by Colleen Hoover
Synopsis for It Ends With Us

Sometimes it is the one who loves you who hurts you the most.

Lily hasn't always had it easy, but that's never stopped her from working hard for the life she wants. She's come a long way from the small town in Maine where she grew up—she graduated from college, moved to Boston, and started her own business. So when she feels a spark with a gorgeous neurosurgeon named Ryle Kincaid, everything in Lily's life suddenly seems almost too good to be true.

Ryle is assertive, stubborn, maybe even a little arrogant. He's also sensitive, brilliant, and has a total soft spot for Lily. And the way he looks in scrubs certainly doesn't hurt. Lily can't get him out of her head. But Ryle's complete aversion to relationships is disturbing. Even as Lily finds herself becoming the exception to his "no dating" rule, she can't help but wonder what made him that way in the first place.

As questions about her new relationship overwhelm her, so do thoughts of Atlas Corrigan—her first love and a link to the past she left behind. He was her kindred spirit, her protector. When Atlas suddenly reappears, everything Lily has built with Ryle is threatened.
I received this book for free in exchange for an honest review. This does not affect my opinion of the book in any way.
Even though I finished It Ends With Us days ago, I really needed that time to collect my thoughts. As only Colleen Hoover can do, this book was full of emotions. I talk a lot about the sighs, squeals, and giddiness that some books cause, but this story had so much more than that.
That's not to say that it didn't cause all the sighs, squeals, and giddiness – in fact, just in the first few pages I was already giddy with happiness when Lily met Ryle. At one point I had to put the book down before falling apart from Ryle's bluntness. I had a moment of "did he just say that?!" He certainly knew how to keep things interesting. I was rooting for them since the second they met; he was absolutely perfect. I was beginning to wonder if It End With Us was going to be one big happily-ever-after.
You tricked me, Colleen. You got me good. The happily-ever-after turned into a nightmare. The joyful butterflies in my stomach turned into gut twisting sorrow. So much sadness. So many missed opportunities. It made me wonder how life could have been different for Lily.
If Atlas never reappeared. Would the choices Lily had made been easier? It wasn't an easy one for her to make, but I admire her for doing it. I thought I was going to be angry with her, but instead she surprised me and made me proud of her.
It Ends With Us was difficult to read at times. It was also an eye opener. It is difficult to ever really know a person, we all have our limits, and people: don't ever be afraid to say enough is enough! But most importantly, until you've walked a mile in that person's shoes we never truly understand the situation they are in.
The following two tabs change content below.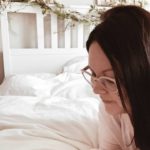 Obsessive book lover and compulsive book merchandise buyer.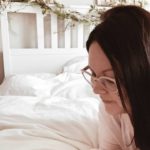 Latest posts by Samantha Andrews (see all)