Review: Until Friday Night by Abbi Glines
Synopsis for Until Friday Night

To everyone who knows him, West Ashby has always been that guy: the cocky, popular, way-too-handsome-for-his-own-good football god who led Lawton High to the state championships. But while West may be Big Man on Campus on the outside, on the inside he's battling the grief that comes with watching his father slowly die of cancer.

Two years ago, Maggie Carleton's life fell apart when her father murdered her mother. And after she told the police what happened, she stopped speaking and hasn't spoken since. Even the move to Lawton, Alabama, couldn't draw Maggie back out. So she stayed quiet, keeping her sorrow and her fractured heart hidden away.

As West's pain becomes too much to handle, he knows he needs to talk to someone about his father—so in the dark shadows of a post-game party, he opens up to the one girl who he knows won't tell anyone else.

West expected that talking about his dad would bring some relief, or at least a flood of emotions he couldn't control. But he never expected the quiet new girl to reply, to reveal a pain even deeper than his own—or for them to form a connection so strong that he couldn't ever let her go…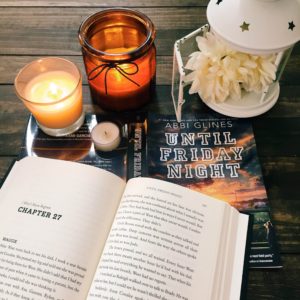 Every now and then I'll get the urge to read a romance – any romance will do. Historical, contemporary, New Adult, etc. I love them all. Usually the smuttier and sappier it is the better for me. I decided to try Until Friday Night since it was sitting in my to-be-read pile for months and I had one of those urges. I finished it in less than a day; I started it in the morning and had it done before bed.
West and Maggie were a beautiful couple and not because they were physically attractive, but because of the connection they formed. Even though the connection started because of the tragedy they went through it was strong and wonderful. I really felt for both of them. Maggie was traumatized (after witnessing the death of her mother) to the point that she refused to speak to anyone. Her character grew so much because of the solace she found in West. West made her feel comfortable and understood. In return, Maggie helped West to be the man his mother needed.
I will say that I wish Maggie had more of a backbone. She allowed the mean girls of their high school to push her around too much, which led to the guys defending Maggie and fighting her battles. It was also getting scary how dependent West was getting on Maggie. I understood he found himself to be a better person when with her, but when it starts getting to the point that he tells her who she can and cannot talk to…a line has been crossed. Fortunately, he realized he was being too protective and the relationship didn't end up for the worst because of it.
I did enjoy the fact that West had such an amazing relationship with his parents. Maggie had a good relationship with her mother too. Too many times I read a story and the parents are either nonexistent or such horrible parents with no connection to their children that they might as well be nonexistent. It was refreshing to read a story with present adults and a healthy relationship with their children.
I loved reading about the romance blossoming between Maggie and West and some of my other favorite parts were the supporting characters. Brady, Gunner, and Nash were some of my favorite supporting characters. The male camaraderie between all of them was so much fun to read. It made me want to be their best friend. I was overjoyed when I found out there's going to be more books featuring the supporting characters. I can't wait to read their stories!
Until Friday Night was the perfect romance book and right up the alley of what I look for when I read romance.
The following two tabs change content below.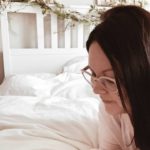 Obsessive book lover and compulsive book merchandise buyer.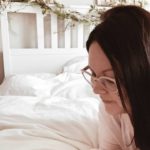 Latest posts by Samantha Andrews (see all)