Review: Kings Rising by C.S. Pacat
Synopsis for Kings Rising

Damianos of Akielos has returned.

His identity now revealed, Damen must face his master Prince Laurent as Damianos of Akielos, the man Laurent has sworn to kill.

On the brink of a momentous battle, the future of both their countries hangs in the balance. In the south, Kastor's forces are massing. In the north, the Regent's armies are mobilising for war. Damen's only hope of reclaiming his throne is to fight together with Laurent against their usurpers.

Forced into an uneasy alliance the two princes journey deep into Akielos, where they face their most dangerous opposition yet. But even if the fragile trust they have built survives the revelation of Damen's identity – can it stand against the Regent's final, deadly play for the throne?
I am both happy and sad to have read Kings Rising. I am happy that I read and was a part of such an amazing story, but sad because it is over. I can't possibly express how wonderful this book, and the whole trilogy, was.
The final book in the Captive Prince trilogy really tested the limits of trust and loyalty. There was so much betrayal and scheming I never knew when, or from who, to expect it next. Once again I stayed up all night to finish Kings Rising and I don't regret that I did. I had to find out how it ended and if the Regent got his due justice.
I also had to find out where Damen and Laurent end up. I was really disappointed in Laurent at the beginning of Kings Rising. I wanted to yell at him for the way he was treating Damen, but Damen was constantly showing Laurent so much patience and understanding. Their love was sweet and genuine. It made me ache for their trials and tribulations all the more. Fortunately, there was also moments when I would laugh out loud because of the antics and the dialogue between Damen and Laurent.
Laurent and Damen are now on my top five favorite couples list. I urge people to read the Captive Prince trilogy, especially if you love romance in a very mature sense of the word.
The following two tabs change content below.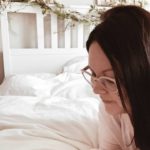 Obsessive book lover and compulsive book merchandise buyer.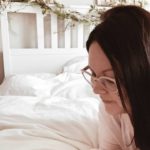 Latest posts by Samantha Andrews (see all)