Review: Ruin and Rising by Leigh Bardugo
Synopsis for Ruin and Rising

The Darkling rules Ravka from his shadow throne.

Now the nation's fate rests with a broken Sun Summoner, a disgraced tracker, and the shattered remnants of a once-great magical army.

Deep in an ancient network of tunnels and caverns, a weakened Alina must submit to the dubious protection of the Apparat and the zealots who worship her as a Saint. Yet her plans lie elsewhere, with the hunt for the elusive firebird and the hope that an outlaw prince still survives.

Alina will have to forge new alliances and put aside old rivalries as she and Mal race to find the last of Morozova's amplifiers. But as she begins to unravel the Darkling's secrets, she reveals a past that will forever alter her understanding of the bond they share and the power she wields. The firebird is the one thing that stands between Ravka and destruction—and claiming it could cost Alina the very future she's fighting for.
After the annoyance I felt for Alina and Mal in Siege and Storm, I am happy to say they matured tremendously in Ruin and Rising. What an amazing ending to the Grisha trilogy – a sad ending, and one I wish was different, but that's my own selfish problem. I love how the epilogue provided a clear ending. In the end, Alina did not end up with who I would have chosen for her, but you'll have to read the book to find out who she does end up with!
After reading Ruin and Rising I can clearly see how different Alina and Mal are. They are not the characters they were in book one. I love reading a series of books that feature true character growth; Ruin and Rising definitely has that.
I also felt differently for the Darkling from book one to now. In the first book, Shadow and Bone, I was head over heels in love with the Darkling. I had a wedding date set and all. However, by the time I got to Ruin and Rising the love I felt for the Darkling changed into pity. I wanted to give him a hug and tell him 'I'll be your friend'.
I'm still contemplating a wedding, but my groom would be Nikolai! I can not express enough how amazing Nikolai is as a character. Nikolai had a tremendous amount of wit, sass, and sarcasm that had me laughing constantly. I would reread the Grisha trilogy for him alone. I have a few characters that will stay with me forever and Nikolai made that list.
The Grisha trilogy was truly a great world to be in. I loved the setting, the magic, and the characters. I'm sad it's a world I'm no longer a part of, but it's a world I have every intention of recommending others to visit.
The following two tabs change content below.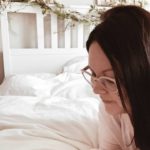 Obsessive book lover and compulsive book merchandise buyer.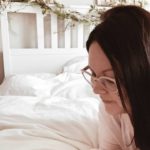 Latest posts by Samantha Andrews (see all)