Review: Siege and Storm by Leigh Bardugo
Synopsis for Siege and Storm

Hunted across the True Sea, haunted by the lives she took on the Fold, Alina must try to make a life with Mal in an unfamiliar land. She finds starting new is not easy while keeping her identity as the Sun Summoner a secret. She can't outrun her past or her destiny for long.

The Darkling has emerged from the Shadow Fold with a terrifying new power and a dangerous plan that will test the very boundaries of the natural world. With the help of a notorious privateer, Alina returns to the country she abandoned, determined to fight the forces gathering against Ravka. But as her power grows, Alina slips deeper into the Darkling's game of forbidden magic, and farther away from Mal. Somehow, she will have to choose between her country, her power, and the love she always thought would guide her–or risk losing everything to the oncoming storm.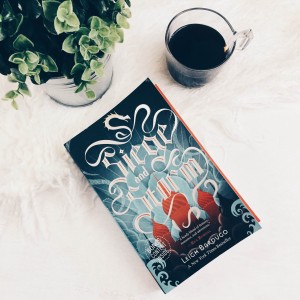 While I did enjoy Siege and Storm I can't say I enjoyed it as much as Shadow and Bone, its preceding book in the Grisha trilogy. Siege and Storm started out with a bang, with instant action and chaos in just the first few chapters. Just like the first book it had me hooked right away.
Sadly, I did not stay hooked. I found Alina and Mal so annoying this time. Alina lacked the ability to see her true potential and moped around. She seemed selfish and unable to speak up when she should have. Mal whined a good part of the book about feeling like he didn't fit in. It all grated on my nerves, but that could be due to my issues as a thirty year old woman who speaks up even when I probably shouldn't.
The book seems to slow down a bit after the initial excitement. In the middle and almost until the end it was a lot of strategy talking and story development. It makes perfect sense for it to be there, but I was already so annoyed with Alina and Mal, especially because this was where Mal did most of his whining, that I lost my enthusiasm for the story.
The one saving grace to Siege and Storm was the introduction of Nikolai. He was an excellent character! He made me laugh so much even when I wanted to throw the book because of Mal and Alina. I kept reading mostly for Nikolai's dialogue and, of course, to find out what happens with the Darkling. The ending was also really good! All of a sudden there was chaos and action. I'll admit, that Alina and Mal finally grew on me too as the story was coming to an end.
The Darkling did not have a major role in Siege and Storm, but I have a feeling, or at least a hope, he will in the final book Ruin and Rising, which I am really looking forward to reading next.
The following two tabs change content below.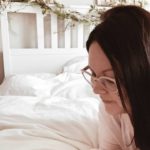 Obsessive book lover and compulsive book merchandise buyer.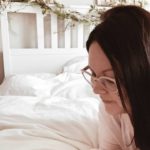 Latest posts by Samantha Andrews (see all)