Review: The 52nd by Dela
Synopsis for The 52nd

Not one of the sacrifices chosen over the long history had survived–until now.

On the tip of the Yucatan peninsula, the immortal Castillo family gathers in Tulum. Weary and haunted, they receive the names of fifty-two human sacrifices chosen once every fifty-two years for the Underworld, a tradition thought to have disappeared with the fall of the Aztec and Mayan empires.

Driving home one night, college freshman Zara Moss swerves to avoid hitting a ghastly figure in the road. Lucas Castillo witnesses the car crash, but when it comes time to supervise her abduction from the wreckage, he intervenes. Something is different about Zara: Lucas has been having dreams of her arrival for five hundred years.

As Lucas and Zara come together to put an end to the bloody sacrifices, they discover that the ancient tradition isn't so easily broken. The gods are angry, and they have until the Winter Solstice to drag Zara to the Underworld.
I highly enjoyed The 52nd. As soon as I started the book I was instantly sucked into the story. It had the perfect amount of action and, my favorite part, romance. Most interesting, to me, were the Aztec and Mayan backdrop. There was so much mythology and culture about them and I can honestly say I haven't read a book about the subject, so I was enraptured by it all.
The 52nd was told from both Zara's and Lucas's points of view. I loved being able to get inside both their heads, though I did enjoy reading from Lucas's vantage point more than Zara's. At times I felt Zara was immature, but when she was told of her part in changing the world she was fearless and showed a maturity I was not expecting.
I focus a lot on the romance in books, and luckily the romance in this book was perfect! Lucas is amazing and now sits on my ever growing book boyfriend list. He was mature, understanding, patient, and amazingly restrained with Zara. It was frustrating at times because I wanted him to stop being so perfect and just go after Zara – but I understood why he didn't and found his restraint admirable.
The 52nd was an excellent read and I can definitely see a second book in the making. It had a great ending that almost felt complete, but also like there could be another story. I hope so, at least, because I would love to read more about Lucas and his Mayan and Aztec world.
Full Disclosure: I was given a copy of The 52nd by the author in exchange for a honest review.
The following two tabs change content below.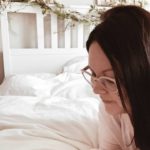 Obsessive book lover and compulsive book merchandise buyer.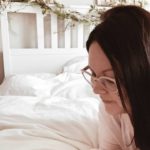 Latest posts by Samantha Andrews (see all)