Review: Hey Sunshine by Tia Giacalone
Synopsis for Hey Sunshine

Avery Kent knows that life can change in an instant: one second you're on your way out of small-town life, the next you're left heartbroken and stunned when your thrill-seeking high school boyfriend runs off in pursuit of a potentially dangerous dream.

Four years later, everything is different. When Chase returns, admitting he made a mistake and asking for a second chance, Avery wants to think she can trust him again.

But when the arrival of a handsome, quiet stranger named Fox shifts Avery's focus, she realizes that things are about to get a lot more complicated.

When is a lot of history enough reason for a future? And how do you ignore the way someone makes you feel, especially when they were the last thing you ever expected?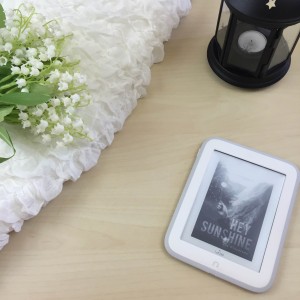 Let me start off by saying I'm obsessed with the new adult genre. I love the drama, the romance, the life lessons, and the connections you make with the characters. Hey Sunshine provided me with all of that. It had a strong, independent woman and a hot, swoon-worthy man.
Avery is a woman after my own heart. Even though her life went in a direction she hadn't intended she continued living with an admirable sense of grace and maturity. Now, Fox – wow, Fox. Where to begin when the male character has such a long list of excellent traits. He's handsome, full of patience, and a great head on his shoulders.
I'm so used to reading a lot of new adult books that feature a hot-headed male lead; he's easily jealous, quick to anger, and solves those feelings through public fighting. Not so with Fox and I love that the most about Hey Sunshine.
That, and the ending.
The ending blew me away. It had me instantly shoot up from my bed and yell "What?!" Tia did not leave me hanging like that! I instantly purchased the second book in the Hey Sunshine trilogy called Night Fox. Thank goodness for eReaders for making that possible.
Stories like Hey Sunshine are the reason I am obsessed with reading new adult books and why my Nook is full of mostly new adult.
The following two tabs change content below.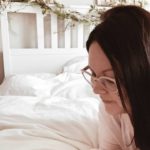 Obsessive book lover and compulsive book merchandise buyer.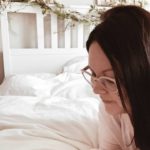 Latest posts by Samantha Andrews (see all)