Review: Ugly Love by Colleen Hoover
Synopsis for Ugly Love

When Tate Collins meets airline pilot Miles Archer, she knows it isn't love at first sight. They wouldn't even go so far as to consider themselves friends. The only thing Tate and Miles have in common is an undeniable mutual attraction. Once their desires are out in the open, they realize they have the perfect set-up. He doesn't want love, she doesn't have time for love, so that just leaves the sex. Their arrangement could be surprisingly seamless, as long as Tate can stick to the only two rules Miles has for her.

Never ask about the past.
Don't expect a future.

They think they can handle it, but realize almost immediately they can't handle it at all.

Hearts get infiltrated.
Promises get broken.
Rules get shattered.
Love gets ugly.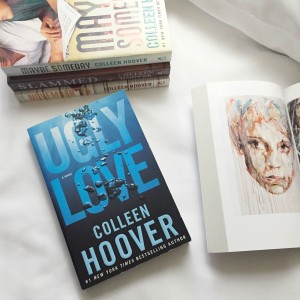 For awhile, I kept hearing about an author named Colleen Hoover. I read raving reviews on Ugly Love and Confess, each gushing about how great her books are. I have no idea why it took me so long to read one of her books, but I finally caved and read Ugly Love.
"Omg, the feels!" "OTP!" "I ship Tate and Miles!" We've all seen these phrases in the #bookstagram community, right? Those phrases were made for Ugly Love. I said – no, exclaimed – all three of them throughout Ugly Love. I felt every emotion possible. I was giddy with happiness reading about Tate and Miles, but I also felt immense sadness for Miles.
Miles' story is devastating. It takes awhile to get to the heart of his past, but when I did I nearly fell to my knees because of how sad it is. I had to put the book down after reading about his past. I had big tears of sorrow streaming down my face. I'm glad I was reading at night while everyone else was sleeping otherwise they would have been concerned about my runny nose, red rimmed eyes, and blotchy face.
Throughout the reading of Miles' past, there's also Miles' present with Tate. She never gave up on Miles because she felt like she could be the strength for them both. It was Miles who kept pushing Tate away, but love is more powerful than even the most stubborn man. Thankfully Tate was there for Miles because it truly showed the healing powers of love and that sometimes moving on doesn't mean forgetting.
Since I've read Ugly Love I have also read Maybe Someday and November 9. Seriously, if you haven't read a Colleen Hoover book I don't know what you're waiting for. Every single one is full of emotions. Colleen Hoover knows how to make you remember, and yearn for, that crazy intense feeling of love.
The following two tabs change content below.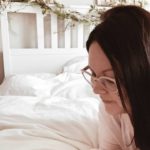 Obsessive book lover and compulsive book merchandise buyer.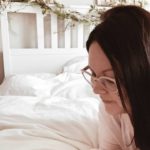 Latest posts by Samantha Andrews (see all)