March's Culture Carton Reveal
Back in February I was introduced to Culture Carton and, honestly, was a bit blown away by just how good it was. It included a book I already wanted as well as a couple of goodies I could genuinely use. Getting a second box, then, I was somewhat worried – could they match the quality of that first box?
Turns out I needn't have worried, because Culture Carton nailed it again with their March box. It's almost like the folks at Culture Carton are looking at my to-be-read list of books and picking out the best ones, because this month contains George Orwell's classic 1984, a book I had already intended on reading this year.
Also included were a couple of very useful things. First up is the XY3 Beacon, a little gadget you can attach to a key ring that then syncs up with an app on your phone, allowing you to find whatever it is the beacon is attached to. My propensity for misplacing keys is legendary in my home, so I have no doubt this will get a lot of use. There was also a little organizer, handy for keeping things together inside the jumble of my backpack.
Finally, there was also a little jar of 'hot honey'. Now, this one I'm a little more wary of, but honestly I love trying new flavors and I think this might be a really good addition to the next pizza I have. Taken altogether, March's Culture Carton proves that February definitely wasn't a fluke – this is seriously good stuff!
You can subscribe for your very own Culture Carton here. You can also use discount code BOOKWORM for 10% off your first month to month subscription.
The following two tabs change content below.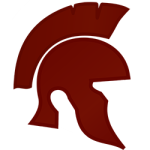 David Andrews is a long time blogger and writer, a fan of video games, books, history, and podcasts. You can find him on Twitter @proceduraldave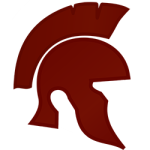 Latest posts by David Andrews (see all)