Reviews: Arena and Gauntlet by Holly Jennings
Synopsis for Arena

Every week, Kali Ling fights to the death on national TV. She's died hundreds of times. And it never gets easier…

The RAGE tournaments the Virtual Gaming League's elite competition where the best gamers in the world compete in a fight to the digital death. Every kill is broadcast to millions. Every player leads a life of ultimate fame, responsible only for entertaining the masses.

And though their weapons and armor are digital, the pain is real.

Chosen to be the first female captain in RAGE tournament history, Kali Ling is at the top of the world until one of her teammates overdoses. Now she s stuck trying to work with a hostile new teammate who s far more distracting than he should be.

Between internal tensions and external pressures, Kali is on the brink of breaking. To change her life, she ll need to change the game. And the only way to revolutionize an industry as shadowy as the VGL is to fight from the inside.
Wow! I loved Arena! This book, though sci-fi, felt like it was something that could actually happen! I've been a video gamer for as long as I've been a reader, so Arena was a book I was definitely interested in. There are video game competitions already taking place to the point that it is becoming serious and competitive. Virtual reality gaming still has some work that needs to be done, but Arena is set in 2054 so I can definitely see virtual gaming making significant progress by then.
What I really enjoyed about Arena was that it was about so much more than video games.Yes, Kali and her team were competing in video game competitions, but they were also real people with real issues. Their problems were problems we face today. It made the story and the characters a lot more relatable.
Being the first female captain was not easy for Kali. She, and her fellow women players, faced a lot of sexism and hate from people who thought women shouldn't be playing in an "all men's sport."  The women's courage and strength telling all these people to shove it was inspiring.
Unfortunately, that's not all the problems they faced. There's drugs, addictions, and mental illness being battled in Arena. What looks like a fun and perfect life to those on the outside is actually anything but on the inside.
Once the players were hooked up to play the game, Jennings wrote the action sequences really well. I felt like I was reading an actual live sequence instead of fiction, and fiction occurring in a video game.
Even though Arena was about a team of video game players, I think a lot more people could enjoy this book because of the challenges everyone faces. There's even some romance added to the mix. Arena is definitely a book worth checking out.
Synopsis for Gauntlet

Kali Ling isn't afraid of dying. She's been killed hundreds of times in hundreds of different ways. And she knows there are things much more terrifying than death…

There's a new game in town. A brutal, winner-takes-all, international video game tournament between the world's most elite players, promising fame, prestige, and unbelievable fortune. But there's a catch. The game uses new VR pods guaranteed to push digital warriors to their physical and psychological brink—adapting every time a gamer makes a move.

As the first female captain and youngest team owner in VGL history, Kali is used to defying the odds. But as the all-star tournament heats up, her determination begins to waver and the pressures of media, sponsors, and the game itself begin to put cracks in her hard-set convictions.

If Kali's Team Defiance is to survive, they'll have to find a way to be stronger than ever before. But battling the system may prove too difficult for even the most hardened of fighters…
I really enjoyed reading Arena, so when I received its sequel, Gauntlet, I was more than ready to jump in. I wasn't disappointed in the least. I actually ended up enjoying Gauntlet more than Arena, which for me (strangely) seems to always be the case.
The reason I loved Gauntlet so much is because it was just more of everything. There was more gamer play, more action, more relatable issues, and more character development. Character development is important to me and I was so glad Jennings had her characters open up about the issues they face. Kali is still dealing with the loss of her teammate from the last book, but she's also grown so much and is fiercely protective of her team. She realizes changes need to be made and sets out to make sure it happens.
As a gamer myself, my favorite part of Gauntlet is the gaming sequences. Jennings knows how to write action in a way I've never read before. I am blown away with how real it reads. I get just as excited as if I'm playing a video game. I feel the adrenaline rush. Many times I wanted to stop reading just so I could play a video game.
The ending was so good too! It was a major cliffhanger, but it only made me eager for the next book (not annoyed or frustrated like some cliffhangers can). If Jennings keeps improving her writing and her characters I have no doubt the next book will be out of this world.
I received these books in exchange for a honest review. This does not affect my opinion of the book in any way. 
The following two tabs change content below.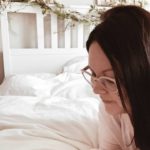 Obsessive book lover and compulsive book merchandise buyer.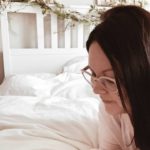 Latest posts by Samantha Andrews (see all)