February's Culture Carton Reveal & Review
There are many, many subscription boxes out there – Samantha is always telling me about them, but until Culture Carton came along, they were all pretty easily identifiable as being geared towards Samantha's demographic, not mine. Now, though, there's something on the market that seems to be perfect for someone with specific tastes – philosophy, penmanship, and eco-conscious style. Or in other words, a box for people who like to experience and contribute to culture.
I was really quite pleased with this box as soon as I opened it up, for right there at the top was Ryan Holiday's The Obstacle is the Way, a treatise on Stoicism that I've been wanting for months. Also in the box was a cool little fountain pen by Pilot, a three-pack of Field Notes memo books (which I've always been a fan of), and a very good looking beanie from United by Blue, an outdoor products company that removes a pound of trash from the ocean for every product sold.
And to top it all off, everything came in a cool box with a drawing of the Greek god Apollo on it – very cool. The Culture Carton is definitely a box to check out! For details on pricing be sure to check out their website Culture Carton.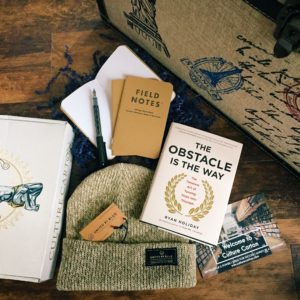 Culture Carton was received in exchange for a honest review. This does not affect my opinion of the box in any way. 
The following two tabs change content below.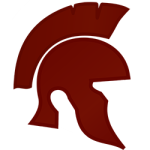 David Andrews is a long time blogger and writer, a fan of video games, books, history, and podcasts. You can find him on Twitter @proceduraldave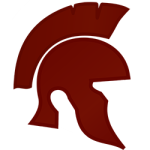 Latest posts by David Andrews (see all)