Review: A Court of Mist and Fury by Sarah J. Maas
Synopsis for A Court of Mist and Fury

Feyre survived Amarantha's clutches to return to the Spring Court—but at a steep cost. Though she now has the powers of the High Fae, her heart remains human, and it can't forget the terrible deeds she performed to save Tamlin's people.

Nor has Feyre forgotten her bargain with Rhysand, High Lord of the feared Night Court. As Feyre navigates its dark web of politics, passion, and dazzling power, a greater evil looms—and she might be key to stopping it. But only if she can harness her harrowing gifts, heal her fractured soul, and decide how she wishes to shape her future—and the future of a world cleaved in two.

With more than a million copies sold of her beloved Throne of Glass series, Sarah J. Maas's masterful storytelling brings this second book in her seductive and action-packed series to new heights.
A Court of Mist and Fury was my most anticipated release of 2016 – and it didn't disappoint. I will say what I thought I knew, and what I thought I wanted to happen, was not the case, at all, by the end of the book. By the middle of the book, my feelings were completely changed.
The second I started to read the book I was bombarded with emotions. There was so much despair inside Feyre that I was overwrought with sadness. The consequences of her actions for saving Tamlin and his people in A Court of Thorns and Roses wreaked havoc on her and it showed. I was worried Feyre was going to be a broken shell of the girl she once was, but that wasn't the case. In fact, by the end of the book, I was so impressed with her growth. She definitely wasn't the girl from book one. She was stronger, more independent, and more sure of herself.
Tamlin is the character I ended up the most disappointed in. I felt such anger because of his actions throughout the parts of the book he was in. He wasn't in a large chunk of the book (thank goodness), but every time he showed up I was disappointed in everything he did. It is a crappy feeling when you think you know a character, but then you realize you were just being blind. I will never forgive him for the things he did nor will I ever see him in the light I once did.
Rhysand. Oh boy, Rhysand. Now there is a character that brought the most emotions. Happiness, sadness, lust – lots of lust. He understood Feyre on a level that filled my heart with so much joy. He showered her with respect and understanding and they worked together amazingly well.
I was excited for the introduction of new characters that I instantly fell in love with. Cassian, Azriel, Amren, and Mor. They were all great characters that I'm glad Maas provided a background story for. I was able to get a true sense of their character and feel for them in a way I sometimes have a hard time doing when it comes to secondary characters.
Okay, now the ending. Wow! I seriously wanted to lay down and roll around after I closed the book. It was the most epic ending I have read in a very long time! I just know the last book in this series is going to be intense and I'm going to love every moment of it. I didn't see that ending coming. I wouldn't call it a cliffhanger, as I felt like there was some closure, but there was a huge "oh crap, stuff is going to go down in the next book!" feeling at the end. I am happily waiting for the last book even though I know it might be awhile.
The following two tabs change content below.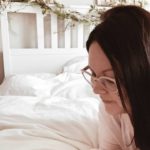 Obsessive book lover and compulsive book merchandise buyer.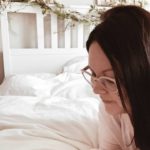 Latest posts by Samantha Andrews (see all)