Review: The Invasion of the Tearling by Erika Johansen
Synopsis for The Invasion of the Tearling

With each passing day, Kelsea Glynn is growing into her new responsibilities as Queen of the Tearling. By stopping the shipments of slaves to the neighboring kingdom of Mortmesne, she crossed the Red Queen, a brutal ruler whose power derives from dark magic, who is sending her fearsome army into the Tearling to take what is hers. And nothing can stop the invasion.

But as the Mort army draws ever closer, Kelsea develops a mysterious connection to a time before the Crossing, and she finds herself relying on a strange and possibly dangerous ally: a woman named Lily, fighting for her life in a world where being female can feel like a crime. The fate of the Tearling —and that of Kelsea's own soul—may rest with Lily and her story, but Kelsea may not have enough time to find out.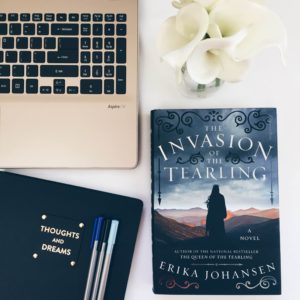 What the heck happened? That's my main feeling after finishing The Invasion of the Tearling, a book that didn't reach the same level of amazing as its predecessor, The Queen of the Tearling. Don't get me wrong – I still enjoyed it and I will still read the final book in the series. I just wasn't as impressed with the second book in the Tearling trilogy as I was with the first.
I am absolutely loving Kelsea. She is such a fierce woman. I am constantly rooting for her and thrilled when she puts people in her place. She is a queen who doesn't let anyone stop her or get in her way.
What made me not enjoy the second book in the Tearling series as much as the first was the whole new set of characters added to the story – that really threw me for a loop. I felt for every one answer I received there were ten more questions added to my list. While I got a better understanding of the Queen of Mort, I still have no clue who Fetch is or how in the world past lives connect with present lives.
Not to mention the love interest with Kelsea and a certain someone. Where did that come from?! Nowhere in the first or second book was there a hint of this person liking Kelsea and all of a sudden they're now lovers. More of a story would have been pleasant there.
I'll be over here, though, waiting for the last book; if for no other reason than to get answers.
The following two tabs change content below.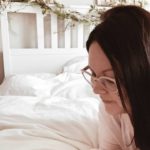 Obsessive book lover and compulsive book merchandise buyer.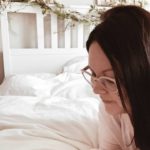 Latest posts by Samantha Andrews (see all)