Review: Akata Witch by Nnedi Okorafor
Synopsis for Akata Witch

Akata Witch transports the reader to a magical place where nothing is quite as it seems. Born in New York, but living in Aba, Nigeria, twelve-year old Sunny is understandably a little lost. She is albino and thus, incredibly sensitive to the sun. All Sunny wants to do is be able to play football and get through another day of school without being bullied. But once she befriends Orlu and Chichi, Sunny is plunged in to the world of the Leopard People, where your worst defect becomes your greatest asset. Together, Sunny, Orlu, Chichi and Sasha form the youngest ever Oha Coven. Their mission is to track down Black Hat Otokoto, the man responsible for kidnapping and maiming children. Will Sunny be able to overcome the killer with powers stronger than her own, or will the future she saw in the flames become reality?
I was hesitant to read Akata Witch because it struck me as more of a middle grade book, rather than young adult. I don't read middle grade anymore as it can no longer hold my attention. However, the moment I read that Akata Witch is like the Nigerian Harry Potter, I had to give it a try – and I didn't regret it for a second.
I'm surprised I haven't seen Akata Witch more around the #bookstagram community on Instagram. It was intriguing and engaging right away. I was already fascinated with Sunny from the first page. I mostly focus on the characters in a book, but Akata Witch had me loving the characters as well as the world Okorafor wrote. Just like the Harry Potter series, it was a world I wanted to visit because it was so magical.
When Sunny makes three new friends – Orlu, Chichi, and Sasha – who have powers of their own I just knew it was going to be a great book about finding oneself, magic learning, and epic battles. While some ideas in the book weren't new. it was written in such a way that made it feel as if it were a story like none other.
I'll definitely be reading its sequel Akata Warrior, as well as pass down Akata Witch to my son to read.
I received this bool in exchange for an honest review. This does not affect my opinion of the book in any way. 
The following two tabs change content below.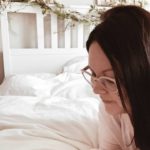 Obsessive book lover and compulsive book merchandise buyer.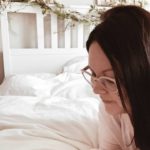 Latest posts by Samantha Andrews (see all)