Review: Graveyard Shift by Michael F. Haspil
Synopsis for Graveyard Shift

Alex Menkaure, former pharaoh and mummy, and his vampire partner, Marcus, who was born in ancient Rome, once hunted evil vampires for UMBRA, a super-secret unit of the NSA. That was before the discovery of a blood substitute and a Supreme Court ruling allowed thousands of vampires to integrate into society.

Now, Alex and Marcus are vice cops in a special police unit. They fight to keep the streets safe from criminal vampires, shape-shifters, blood-dealers, and anti-vampire vigilantes.

When someone starts poisoning the artificial blood, race relations between vampires and humans deteriorate to the brink of anarchy. While the city threatens to tear itself apart, Alex and Marcus must form an unnatural alliance with a vigilante gang and a shape-shifter woman in a desperate battle against an ancient vampire conspiracy.

If they succeed, they'll be pariahs, hunted by everyone. If they fail, the result will be a race-war bloodierthan any the world has ever seen.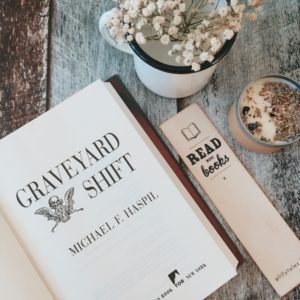 I've been reading mystery/thrillers a lot more lately. When I heard about Graveyard Shift and it being a paranormal mystery noir I jumped right on it to read and review. Graveyard Shift had the usual vampires and shapeshifters, but also a pharaoh/mummy which was a nice addition. I'm glad I'm starting to read more of this genre because this one was an exciting read.
Graveyard Shift had a lot going on. It was fast paced  and the plot was so involving I never felt bored – but the bad thing about there being so much going on was that I didn't feel like there was any character development.
Alex has a really interesting back story, but I couldn't even tell you what his personality is like. I did love the interaction between Alex and Marcus though. There was plenty of banter between those two.
In general, I much prefer character development in the books I read, but it really was the plot that made me enjoy Graveyard Shift. I've never read a mystery book with paranormal characters. Perhaps that's because I don't read a lot of mystery/thriller books, but I found Graveyard Shift unique and it made me want to search for more paranormal type mystery books.
I received this book in exchange for an honest review. This does not affect my opinion of the book in any way. 
The following two tabs change content below.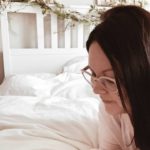 Obsessive book lover and compulsive book merchandise buyer.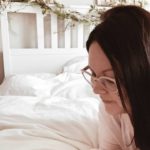 Latest posts by Samantha Andrews (see all)