Review: The Blue Moon Narthex by N.J. Donner
Synopsis for The Blue Moon Narthex

The balance of good and evil has been left in the hands of a thirteen year old…

Since the beginning of time, Karmanic matter worked silently and unassisted keeping good and evil in balance, until growing greed in the world meant Karma couldn't keep up. As World War I rages, the secret Karmanic Sovereign Legion works behind the scenes to help Karma.

A suspicious train accident and an odd stone-shaped object that belonged to his father thrust Cole McCarthy and two schoolmates into the middle of this battle to keep dark forces in check.

With only the powerful stone, a letter, and grandfatherly Norm to guide them, the trio must unravel clues and tap into unknown strengths to discover who Cole's father really was and keep themselves and those they love safe.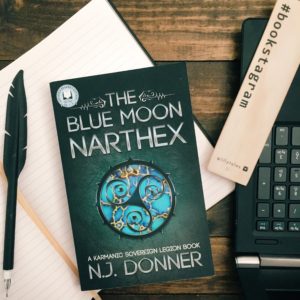 Harry Potter and Percy Jackson are the most recent middle-grade books I've read and those were both a while ago now, but I have a ten year old son who I like to read books with. As a result,The Blue Moon Narthex was something I thought he would enjoy, so I took the plunge.
It didn't take long for the Harry Potter vibes to kick in. Mostly it was Cole and his two friends Britten and Sasha who made me aware of some similarities, especially with Sasha being the smart one of the group. The three of them are thirteen years old, but felt younger than that – probably right around the level my ten year old is on these days.
Despite that, The Blue Moon Narthex was still a book of its own. It started with mystery, intrigue, and I loved Donner's concept of the narthexes. Though it was a bit predictable it was still enjoyable to read.
I would recommend The Blue Moon Narthex to a younger crowd. It would be an exciting book to read along with your child.
I received this book in exchange for a honest review. This does not affect my opinion of the book in anyway. 
The following two tabs change content below.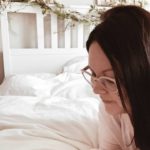 Obsessive book lover and compulsive book merchandise buyer.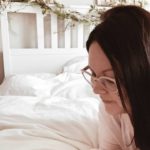 Latest posts by Samantha Andrews (see all)