Review: A Court of Wings and Ruin by Sarah J. Maas
Synopsis for A Court of Wings and Ruin

Feyre has returned to the Spring Court, determined to gather information on Tamlin's manoeuvrings and the invading king threatening to bring Prythian to its knees. But to do so she must play a deadly game of deceit – and one slip may spell doom not only for Feyre, but for her world as well.

As war bears down upon them all, Feyre must decide who to trust amongst the dazzling and lethal High Lords – and hunt for allies in unexpected places.

In this thrilling third book in the #1 New York Times bestselling series from Sarah J. Maas, the earth will be painted red as mighty armies grapple for power over the one thing that could destroy them all.
I don't even know where to begin with my review for A Court of Wings and Ruin. It's going to be pure gushing and raving because, simply put, Sarah J. Maas is a queen when it comes to writing. I loved every moment of this book. I will try to put into words the various, and many, emotions A Court of Wings and Ruin put me through. Reuniting with Feyre and Rhysand was the best feeling and reminded me of why I read.
First things first, I have to say how much Feyre has grown! I wasn't too impressed with her in ACOTAR and ACOMAF. I liked her, but never found her as badass as Celaena from Maas's Throne of Glass series. However, that changed after reading ACOWAR. She went through quite a growth spurt in terms of her character. She was badass, passionate, and willing to accept not only the good parts of herself, but the bad as well.
When Rhysand made his appearance in ACOWAR – I'm not even exaggerating – I squealed and my eyes got watery. He has been, and will always be, a top book boyfriend for me. His strength and constant equality in his relationship with Feyre makes him one of my favorite characters. Oh, and his wingspan. Let's not forget the impressive wingspan.
As much as I love Rhysand and his relationship with Feyre, and of course romance in general, there is so much more to ACOWAR: Azriel, Cassian, Amren, Mor, Nesta, and Elian just to name some of the more prominent characters. The camaraderie and respect amongst them all had my heart exploding with joy.
I will admit Nesta annoyed me at times, but she grew on me over time and I ended up loving her. She was an amazing character and quite possibly even more fierce than Feyre. Nesta is truly a woman in a league of her own.
I really enjoyed how there was plenty of comic relief in the book too. It balanced out with some of the more serious parts of the book. There were plenty of laughs, squeals, tears, and moments where I just had to stop reading to gather all my emotions before continuing.
The last book I read where I loved every single character was Six of Crows by Leigh Bardugo. Well, Sarah J Maas has done it now, too. I loved every single character in ACOWAR. Throughout the whole book I was reminded of why I read. When a book can evoke as many sensations as ACOWAR did, it's an immediate five stars for me.
Finally, the last part of my review will probably anger some people, but I'm going to say it anyway: I feel sorry for Tamlin. I really do. I don't think he's an inherently bad person, but a person who made mistakes. I think he needs to find forgiveness from those he wronged and he definitely needs to control his temper, seek some help, and I think he can become a better character. There will be more books set in this world and I truly hope in one of those books Tamlin gets a positive ending.
The following two tabs change content below.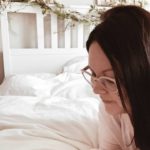 Obsessive book lover and compulsive book merchandise buyer.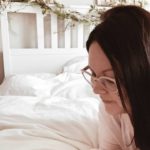 Latest posts by Samantha Andrews (see all)