Review: Wish You Were Here by Renee Carlino
Synopsis for Wish You Were Here

Charlotte has spent her twenties adrift, floating from interest to interest, job to job, and guy to guy, searching for a spark but never quite finding it. All she knows is that she won't discover it working as a waitress at a pies-and-fries joint in Los Angeles or living with her fun but aimless best friend in a tiny apartment in the Arts District.

Then Charlotte collides with Adam, a gorgeous and soulful painter who seems just as lost as she feels. Their instant connection turns into a midnight drink… and a whirlwind night of champagne, Chinese food, and the kind of conversation that only happens in romantic comedies. But the next morning, Adam gives Charlotte the cold shoulder, leaving her confused and hurt—and wondering if the few odd moments between them the night before were red flags in disguise.

Months later, Charlotte hasn't been able to shake Adam, so she decides to find out what happened the morning after their magical night together. This fateful decision rewrites their wild love story, but what Charlotte doesn't know yet is that the ending has already been written.
I'm beginning to notice a pattern in Renee Carlino's books – she likes to make the reader cry. The first book I read by her was One True Loves and it was so emotional. I cried at least twice in that one. Wish You Were Here was worse; it made me cry even more! My heart was shattered, my soul was crushed, and it took awhile to recuperate after this one.
Charlotte was such a great character to read. She went from living life aimlessly to living life to the fullest, and there was a reason for that, but that reason was so sad! I can't say without spoiling, but for awhile I had no idea in which direction the book was going to take. Once it all came to play I could not stop the tears. There was at least twenty to thirty pages of straight sadness.
Another great character was Adam. I will never forget this character. He was unbelievably sweet, charming, handsome, and the chemistry between him and Charlotte made me believe in love all over again.
I could go on for a full page talking about how sad and wonderful Wish You Were Here was, but it should be read to experience the full effect. If you're a crier, like me, when it comes to books be prepared. Have a box of tissues, maybe some chocolate, possibly someone to hug afterwards. Trust me, you'll need it.
I received a copy of this book in exchange for an honest review. 
The following two tabs change content below.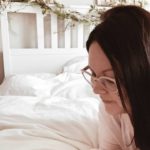 Obsessive book lover and compulsive book merchandise buyer.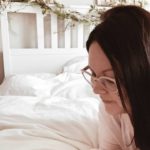 Latest posts by Samantha Andrews (see all)