Review: Ever the Hunted by Erin Summerill
Synopsis for Ever the Hunted

Seventeen year-old Britta Flannery is at ease only in the woods with her dagger and bow. She spends her days tracking criminals alongside her father, the legendary bounty hunter for the King of Malam—that is, until her father is murdered. Now outcast and alone and having no rights to her father's land or inheritance, she seeks refuge where she feels most safe: the Ever Woods. When Britta is caught poaching by the royal guard, instead of facing the noose she is offered a deal: her freedom in exchange for her father's killer.

However, it's not so simple.

The alleged killer is none other than Cohen McKay, her father's former apprentice. The only friend she's ever known. The boy she once loved who broke her heart. She must go on a dangerous quest in a world of warring kingdoms, mad kings, and dark magic to find the real killer. But Britta wields more power than she knows. And soon she will learn what has always made her different will make her a daunting and dangerous force.
I was thrilled to get my hands on Ever the Hunted. Fantasy is one of my favorite genres to read, particularly YA fantasy. Sadly, as I read Ever the Hunted, I kept wondering when it would get to the point of the plot. Sadder still, when the point finally arrived, it fell flat. The book got exciting for maybe a few pages before my mind went numb.
Most people don't like generic plot lines and the same old stories told over and over. I, honestly, don't mind. I can read the same plots, but different characters with minor twists, plenty of times over, so you know it's not too good if I end up bored. Romance is also a must for me when I read a book, but I couldn't feel anything between Britta and Cohen. Not one single skipped heart beat or covering my face with the book because I'm busy swooning – I felt no connection. I don't understand how two people with a strong attraction towards each other, alone in the woods for weeks on end, fail to act on their attraction – or at the very least say something! Anything! Instead it's constant miscommunication and missed opportunities.
It would also be nice to show through action why the female lead is such a strong and capable character. Just saying that she is and having characters admire her because they once saw her be strong and capable doesn't really prove that she is. I would have loved more from Britta than other characters saying how wonderful she is.
Ever the Hunted is a simple fantasy with plenty of angsty romance. There wasn't anything too complex about it, not even the magic. For a first time fantasy reader I would recommend starting here, but if you're looking for something new or thrilling there are better options out there.
I received this book in exchange for a honest review. This does not affect my opinion of the book in any way. 
The following two tabs change content below.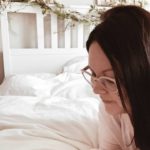 Obsessive book lover and compulsive book merchandise buyer.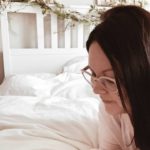 Latest posts by Samantha Andrews (see all)