Review: Deep Under by Lisa Renee Jones
Synopsis for Deep Under

Kyle, one of the alpha men of Walker Security, is hot, bothered, and intense, and when Myla lands in his line of fire, she'll soon learn her secrets, and her passion, belong to him, from New York Times bestselling author Lisa Renee Jones.

Myla is beautiful, a dove with clipped wings, captive by the wolf, a vicious drug lord. One look into her eyes and Kyle could see the pain, the fear…the desperation. Or so it seems. He's been fooled before by a woman and it cost him everything and everyone he loved. He won't be fooled again.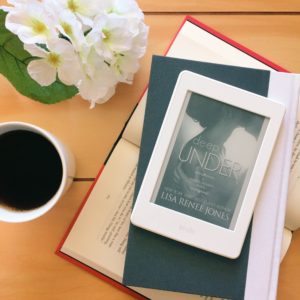 Deep Under is a stand alone book in the Tall, Dark, and Deadly series. I felt like I should have read the other books though, mostly because of the characters' backstories. I was able to tell there was more to their story told in previous books. It did make me curious about the other books, especially because the opening of Deep Under had me reading nonstop because it was so interesting.
I wish it had stayed interesting though. Even though the book was short and fast-paced, I felt bored with it. I didn't feel any connection with Kyle or Myla, probably because it did move too fast. Kyle and Myla weren't bad characters. I did love Kyle's determination to protect and rescue Maya. He didn't come off as overbearing. Myla is a strong, smart, woman and a survivor so great characters, but I felt void of any real emotions.
Even their dialogue was decent, but I never felt a true connection between Kyle and Myla. I am all about the characters in the books I read, and even though there was humor, moments of getting to know each other, and intense moments of whether they will both get out alive, sadly, I felt nothing. No swooning for me when I read Deep Under.
I would still read the first book in the Tall, Dark, and Deadly series. Mainly because I would like to see if I would feel more of a connection if I knew more about Walker Security and all its characters. Hopefully they can keep me interested for longer.
I received this book in exchange for a honest review. This does not affect my opinion of the book in any way. 
The following two tabs change content below.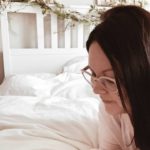 Obsessive book lover and compulsive book merchandise buyer.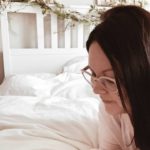 Latest posts by Samantha Andrews (see all)