Review: The Hate U Give by Angie Thomas
Synopsis for The Hate U Give

Sixteen-year-old Starr Carter moves between two worlds: the poor neighborhood where she lives and the fancy suburban prep school she attends. The uneasy balance between these worlds is shattered when Starr witnesses the fatal shooting of her childhood best friend Khalil at the hands of a police officer. Khalil was unarmed.

Soon afterward, his death is a national headline. Some are calling him a thug, maybe even a drug dealer and a gangbanger. Protesters are taking to the streets in Khalil's name. Some cops and the local drug lord try to intimidate Starr and her family. What everyone wants to know is: what really went down that night? And the only person alive who can answer that is Starr.

But what Starr does or does not say could upend her community. It could also endanger her life.
I am left speechless after reading The Hate U Give, because the words amazing, insightful, and important keep running through my mind, but don't seem to be enough. I could leave my review there and urge every single person out there to read this book, but I can't just leave it there.
I do mean it, though, when I say that everyone should read The Hate U Give. No matter your age or reading preference, this book is a must read. I usually love reading romance, but after all the raving and excellent reviews I had to give The Hate U Give a try, and I'm glad I did. Now I find myself telling all my friends to pick up this book.
There were so many sad moments. Moments that would cause many people to shed tears, but for me they generated a lot of anger. The injustice and obvious inequality practically had me seeing red. Starr was a great female lead. She was so real in her emotions that I felt it when she was scared, upset, and angry. The book community is always looking for the next best female lead and Starr is it. She's strong, brave, honest, and realistic.
What I loved the most, besides the extremely important message, was Starr's family. Her family and their love and devotion they had for each other made the sad parts of the story all the more real. They were all so close that when they laughed, I laughed, and when they cried, I cried. They were there for each other and protected each other. It warmed my heart.
The Hate U Give wasn't just a book to entertain me. I was also educated while reading it. I can't possibly recommend it enough.
The following two tabs change content below.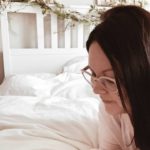 Obsessive book lover and compulsive book merchandise buyer.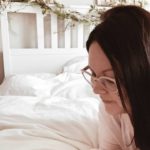 Latest posts by Samantha Andrews (see all)