Review: Lola and the Boy Next Door by Stephanie Perkins
Synopsis for Lola and the Boy Next Door

Lola Nolan is a budding costume designer, and for her, the more outrageous, sparkly, and fun the outfit, the better. And everything is pretty perfect in her life (right down to her hot rocker boyfriend) until the Bell twins, Calliope and Cricket, return to the neighborhood. When Cricket, a gifted inventor, steps out from his twin sister's shadow and back into Lola's life, she must finally reconcile a lifetime of feelings for the boy next door.
I'm beginning to see that Stephanie Perkins does drama well. Maybe at times too well. Lola and the Boy Next Door, like her previous book Anna and the French Kiss, brimmed with the potential to be a great, adorable, YA romance, but I once again found myself disappointed with characters already in relationships? They're not only in relationships, but they also take far too long to break up with their significant other. Is this a trend now, in the same way that love triangles are?  
I can't stand love triangles.  Love triangles can get on my nerves as much as teenage angst. Although there wasn't too much of that in Lola and the Boy Next Door, I did feel like the reason Lola was so upset about seeing her neighbor again after years of him being away was a bit overly dramatic. I was expecting something utterly horrible to have happened to her and, well, I didn't see what the big deal was. To me, it seemed like one (rather serious, but still, just one) miscommunication, not the end of the world.
Other than that Lola was a fun character. Her spunk and uniqueness made me instantly fall in love with her. Her sense of fashion and her "I don't care what people think" attitude was so admirable. I like a person who can be themselves and not care what people think. Did she have to have a boyfriend though?! Lola was a great character, but Lola had to ruin her admirable traits by taking far too long to break up with her boyfriend.
I did admire the distance Cricket kept between himself and Lola because she had a boyfriend. Cricket was a wonderful character with another great sense of style. He was sweet and selfless; my favorite type of book boyfriend.
It wasn't just the main characters I enjoyed. I really enjoyed reading about Lola's fathers Andy and Nathan. They were amazing parents to Lola. They were strict when they needed to be, comforting when they needed to be, and, of course, embarrassing as only parents can be, which made me laugh.
Even though the relationship problems in this book were frustrating, I would love to see it as a movie, both to see Lola's style and to watch the romance between Lola and Cricket come to life on screen. They do seem to be making a lot of books into movies these days…
The following two tabs change content below.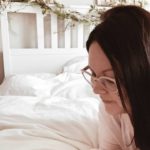 Obsessive book lover and compulsive book merchandise buyer.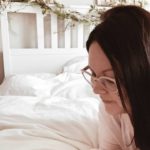 Latest posts by Samantha Andrews (see all)