Review: Anna and the French Kiss by Stephanie Perkins
Synopsis for Anna and the French Kiss

Anna is looking forward to her senior year in Atlanta, where she has a great job, a loyal best friend, and a crush on the verge of becoming more. Which is why she is less than thrilled about being shipped off to boarding school in Paris–until she meets Étienne St. Clair. Smart, charming, beautiful, Étienne has it all…including a serious girlfriend.

But in the City of Light, wishes have a way of coming true. Will a year of romantic near-misses end with their long-awaited French kiss?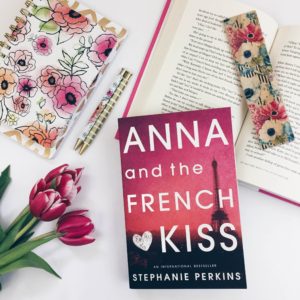 I adore cute, contemporary, YA romance. Those types of books have so many fun and sweet moments that I constantly find myself smiling, or sighing, or getting little flutters in my stomach when I read them.
Anna and the French Kiss had so much potential to be a cute, contemporary YA romance; and there were plenty of swoon worthy moments. Sadly, the fact that St. Clair had a girlfriend ruined each one of them for me. I was constantly screaming (in my head of course) for St. Clair to break up with his girlfriend. It was so obvious how much Anna and St. Clair liked each other, too. They didn't just wake up one day and fall in love. They were friends, confidants, talked about life, and truly enjoyed each other's company. Whenever one needed the other they were both there for each other. I didn't understand why St. Clair had a girlfriend and it made for a lot of frustrating moments.
Anytime St. Clair did something sweet I wanted to say, "awww, he's perfect." He had a girlfriend though so instead I said, "what the heck are you doing?! Go break up with your girlfriend!" I couldn't understand how he allowed Anna to get so close and felt it was okay to turn around and meet up with his girlfriend. That's not okay. I can't add him to my book boyfriend list.
There was plenty of drama with Anna and St. Clair, as well as the secondary characters. I found some of Anna's problems selfish, as well. She becomes so absorbed in her own relationship dilemmas she forgets to be there for her friends when they have problems. It's probably why I was able to read Anna and the French Kiss in two days – I was constantly wondering what was going to happen with everyone. I hear Lola and the Boy Next Door is better, so I'm looking forward to starting that one. I'm hoping no one already has a boyfriend/girlfriend (that they refuse to break up with!) though.
The following two tabs change content below.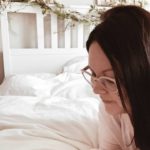 Obsessive book lover and compulsive book merchandise buyer.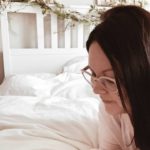 Latest posts by Samantha Andrews (see all)