Review: This Modern Love by Will Darbyshire
Synopsis for This Modern Love

'Question 1. What would you say to your ex, without judgement?'

Seeking closure after a tough break-up, Will Darbyshire was driven to strike up an intimate conversation with his online audience. Posting a series of questions via his YouTube, Twitter and Instagram channels, Will asked his followers to share their innermost thoughts about their relationship experiences, in the form of hand-written letters, poems, photographs, and emails.

After 6 months and over 15,000 heartfelt submissions later, from over 100 countries, This Modern Love collects these letters together to form a compendium of 21st century love, structured into the beginning, middle and end of a relationship.

Tender, funny and cathartic, This Modern Love is a compelling portrait of individual desires, resentments and fears that reminds us that, whether we're in or out of love, we're not alone.
I'm always writing about the 'feels' in the romance books I read – swoon-worthy moments really stand out to me. This Modern Love is a whole new level of feels for me, though, because the book is composed of real love letters collected from over 100 countries. They are love letters expressing the excitement of a new found love, the dedication of a lasting relationship, and even the heartache, and anger, of a break up.
Every letter was heartfelt and so personal. I was left feeling for them. I was hoping they found a new love, or continued being blissful in their relationships. Even the letters on break-ups had me rooting for the letter authors and the strength they found during that hard time. This Modern Love was real, raw, cute, and funny.
The best part of This Modern Love was how relatable it was. I have been through the honeymoon phase of a relationship as well as plenty of break ups. However, reading the middle part about being in a relationship hit me the most. Many of them made me think of my own marriage and how grateful I am to have my husband. It could have easily been me writing some of the letters. No matter where you're at in your love life there's bound to be a love letter in This Modern Love that resonates with you.
Thank you SocialBookCo for a review copy. I received this book in exchange for an honest review. This does not affect my opinion of the book in any way.
You can purchase a copy of This Modern Love at SocialBookCo.
The following two tabs change content below.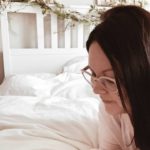 Obsessive book lover and compulsive book merchandise buyer.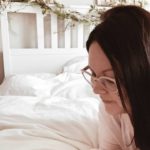 Latest posts by Samantha Andrews (see all)