Review: The Perfect Neighbors by Sarah Pekkanen
Synopsis for The Perfect Neighbors

Bucolic Newport Cove, where spontaneous block parties occur on balmy nights and all of the streets are named for flowers, is proud of its distinction of being named one the top twenty safest neighborhoods in the US.

It's also one of the most secret-filled.

Kellie Scott has just returned to work after a decade of being a stay-at-home mom. She's adjusting to high heels, scrambling to cook dinner for her family after a day at the office—and soaking in the dangerous attention of a very handsome, very married male colleague. Kellie's neighbor Susan Barrett begins every day with fresh resolutions: she won't eat any carbs. She'll go to bed at a reasonable hour. And she'll stop stalking her ex-husband and his new girlfriend. Gigi Kennedy seems to have it all together—except her teenage daughter has turned into a hostile stranger and her husband is running for Congress, which means her old skeletons are in danger of being brought into the light.

Then a new family moves to this quiet, tree-lined cul-de-sac. Tessa Campbell seems friendly enough to the other mothers, if a bit reserved. Then the neighbors notice that no one is ever invited to Tessa's house. And soon, it becomes clear Tessa is hiding the biggest secret of all.
I received this book for free in exchange for an honest review. This does not affect my opinion of the book in any way.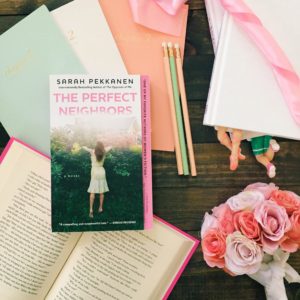 I used to watch a TV show that some people may remember called Desperate Housewives – and if you do remember it, you'll know what I mean when I say that The Perfect Neighbors exudes Desperate Housewives vibes. From the second I picked up The Perfect Neighbors, I couldn't put it down – it is great chick lit.
Every woman has a story of her own and I found each one relatable in one form or another. As a mother I know all too well what it's like to hide in the bathroom and wear t-shirts with snot and milk stains on them. Even the neighborhood the ladies lived in was all too familiar, with the gossip among neighbors and children outside playing together.
The story I found the most compelling was Tessa's. Even though every woman had a story of her own, and her own dilemmas to get through, Tessa carried the biggest secret of them all. Each chapter was short, so finding out Tessa's full story took until the end of the book. The more of her story I got, the more I was able to piece together what happened. I was hoping I would be wrong so I zoomed through the book in order to be sure. I will say that even though their stories are relatable, some parts didn't seem realistic. I could be wrong, but I don't think Tessa's outcome happens in real life. It wrapped up all too perfectly. Susan's, Gigi's, and Kellie's stories had a more believable ending.
At the beginning of some of the chapters were email correspondences called Newport Cove Listerv Digest. I loved reading them. They were hilarious and really helped bring more of an understanding to how great of a neighborhood they live in. I was able to get a perfect sense of just how friendly and helpful everyone was.
I really enjoyed reading about Susan, Gigi, Kellie, and Tessa when they were together doing a girls night out, or just being there for each other. It was important they had each other when each one was going through their issue.
If you enjoy chick lit, female friendships, relatable issues, and some suspenseful moments you should read The Perfect Neighbors.
The following two tabs change content below.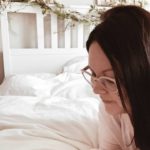 Obsessive book lover and compulsive book merchandise buyer.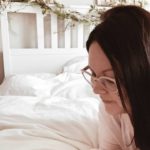 Latest posts by Samantha Andrews (see all)