Review: Retreat by Jay Crownover
Synopsis for Retreat

Every once in a while, you need to get away from it all.

I was a woman on the edge, shaken and shattered after a breakup that felt like it tore my entire world apart.

My best friend, sick of watching me drown in misery and melancholy, harassed me until I agreed to go with her on a week-long wilderness retreat.

She promised days spent bonding and getting in touch with our inner bad-asses.
It was supposed to be all about the two of us roughing it and making do with the bare minimum. She assured me we were going to be pushed to our limits in ways that were unimaginable. Neither one of us could have ever guessed just how right she was.

Nowhere in the glossy brochure did it say anything about the fact I was going to have to battle the insufferable but deliciously rugged and sexy trail guide instead of the elements. The brochure also forgot to mention the part that warned when you left civilization behind, there was no place to pack your inhibitions and fears.

I was told that I would be facing a week where the only thing I should expect was the unexpected. However, no one mentioned that I was going to have to fight for my life…and my heart as soon as I ventured into the unknown.

I was a pro at hiding from my feelings but when it came time to face a real threat, one that could change everything, I learned I was more of a no surrender, no retreat kind of girl.
I absolutely love it when I go into a book expecting an okay story, but come out thinking 'that was so darn good'. My favorite romances are those that can keep a smile on my face for most of the time – and that's exactly what Retreat did. But for all the smiling, there was some upsetting events towards the end.
There wasn't a single character I didn't like in Retreat. I loved the chemistry between the main characters Leo and Cy. As soon as they met I was able to tell they were made for each other. Every time they interacted I was practically screaming for them to kiss already. The challenge they provided for each other, after everything they'd been through, was exactly what they both needed.
I also really loved Cy's brothers Sutton and Lane. I've found some of the best romance series come out when it's a continuation of characters such as brothers or best friends. I am beyond eager to read both their stories and I hope they come out soon. Plus, I have a feeling the second book will be better than the first, which is saying something because Retreat was amazing.
Retreat was sexy, intense, and exciting. I wish I could give it five stars, but I can't. I am not a writer and have never aspired to be a writer, but when even I notice a significant amount of spelling and grammatical errors it really throws off an excellent story. I'm in the zone and then I'm tripping over added words that shouldn't be there or misspellings and it really kills the mood.
I must say Jay Crownover did a great job with the plot because despite the errors I still willingly, and eagerly, finished the story and I will most definitely read the next book in the series.
I received this book in exchange for a honest review. This does not affect my opinion of the book in any way. 
The following two tabs change content below.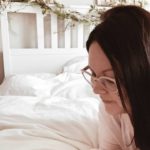 Obsessive book lover and compulsive book merchandise buyer.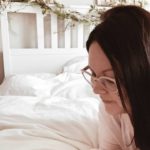 Latest posts by Samantha Andrews (see all)