Review: The One by Kristin Vayden
Synopsis for The One

When your best friend is also your boss, 'great ideas' aren't always optional.
After all, when you run the largest fashion, gossip and trend blog in the country, you got to take risks to keep it edgy.
Believe me. This is edgy.
The idea? For one week, date every male fantasy.
The list?
The Jock
The Rock star
The Billionaire
The Stepbrother

See how they are all crossed off except one? That's because he's Satan.
And Scottish.
And my best friend's stepbrother.
And there may or may not have been an incident in Jr. high that he hasn't forgiven me for…but that's history.
Or so I hope, because I'm at his mercy for the next week…
I received this book for free in exchange for an honest review. This does not affect my opinion of the book in any way.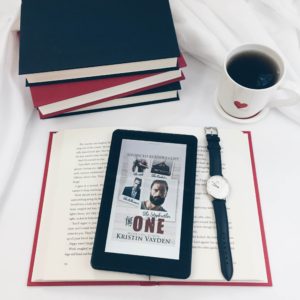 Long time BookwormEverlasting.com readers will know that I absolutely love my romance novels, so I was more than happy to read The One by Kristin Vayden. The book stood out to me even before I read it because Meredith, the main character, basically goes on a gigantic date tour. She goes out with several archetypical men, such as the Jock, the Rock Star, and the Billionaire. They all sound like dream dates, right? Wrong! The dates Meredith went on actually made me happy to be married and out of the dating pool.
Even the one date that intrigued me the most (the Billionaire) ended up a huge disaster, but I won't spoil that story! At last, though, Meredith met her last date. He also happened to be her best friend's step brother and a man she wasn't too happy to see. An incident occurred when they were younger that caused them both to be very unhappy when they saw who their date was going to be.
I did enjoy seeing them together because of all the pretending they did about not liking each other. It made for some interesting sexual tension between them. My favorite was their dialogue though. They were both so sarcastic towards each other that I found myself laughing.
I did not enjoy the fact that whatever incident occurred when they were younger was never mentioned specifically. It is brought up so often that I was turning page after page in hopes of finding out what she did that was so unforgivable. Clearly, by the end of the story, it was forgivable though. It would have made the story a bit more interesting, and a lot less rushed, if that was explained a bit more.
The One was still a fun, and quick read. It was exciting and interesting at first, but lost most of its appeal towards the middle. By the ending it was predictable and over too soon.
The One can be purchased at Amazon.com.
The following two tabs change content below.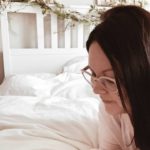 Obsessive book lover and compulsive book merchandise buyer.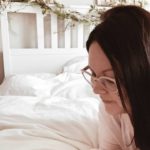 Latest posts by Samantha Andrews (see all)