Review: Torn by Jennifer L. Armentrout
Synopsis for Torn

Torn between duty and survival, nothing can be the same.

Everything Ivy Morgan thought she knew has been turned on its head. After being betrayed and then nearly killed by the Prince of the Fae, she's left bruised and devastated—and with an earth-shattering secret that she must keep at all costs. And if the Order finds out her secret, they'll kill her.

Then there's Ren Owens, the sexy, tattooed Elite member of the Order who has been sharing Ivy's bed and claiming her heart. Their chemistry is smoking hot, but Ivy knows that Ren has always valued his duty to the Order above all else—he could never touch her if he knew the truth. That is, if he let her live at all. Yet how can she live with herself if she lies to him?

But as the Fae Prince begins to close in, intent on permanently opening the gates to the Otherworld, Ivy is running out of options. If she doesn't figure out who she can trust—and fast—it's not only her heart that will be torn apart, but civilization itself.
I was first introduced to Jennifer L. Armentrout when I read Wicked, which was so good and ended on such a huge cliffhanger that I've been waiting for the sequel, Torn, ever since. I was unaware of its release until I saw it while browsing the Kindle store – and I instantly purchased it. I set aside all other books I was reading just to start this one.
For how much I anticipated Torn, though, I was a bit disappointed with the beginning. With the way Wicked ended I was expecting so much more. Instead it felt flat and boring. There were too many 'woe is me' moments and I would have given up if it wasn't for a character named Tink. I absolutely adored Tink. He kept the book entertaining and funny when I wanted to fall asleep. Tink had the perfect combination of sass and sarcasm that you couldn't help but fall in love with him.
Then Drake, the evil prince, appeared and I was hoping the book would start getting a whole lot better. I do tend to fall in love with evil characters, but he ended up far too evil for me; I do have my limits. He was suppose to be convincing Ivy to be with him after all, but he ended up a complete emotionless jerk.
I did enjoy Torn's action scenes. The book really picked up when there was fighting involved. Those scenes were nicely detailed and kept my heart racing and my heart hoping that no one I liked would die.
Of course, Torn ended with me wondering what will happen next. I am on the fence about reading the third book. I wasn't completely satisfied with Torn as I was with Wicked, but I still may want to find out how the series ends.
The following two tabs change content below.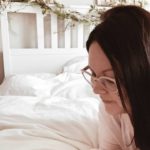 Obsessive book lover and compulsive book merchandise buyer.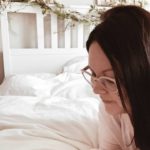 Latest posts by Samantha Andrews (see all)