Review: Wild Bird byWendelin Van Draanen
Synopsis for Wild Bird

3:47 a.m. That's when they come for Wren Clemens. She's hustled out of her house and into a waiting car, then a plane, and then taken on a forced march into the desert. This is what happens to kids who've gone so far off the rails, their parents don't know what to do with them any more. This is wilderness therapy camp.

The Wren who arrives in the Utah desert is angry and bitter, and blaming everyone but herself. But angry can't put up a tent. And bitter won't start a fire. Wren's going to have to admit she needs help if she's going to survive.

In her most incisive and insightful book yet, beloved author Wendelin Van Draanen's offers a remarkable portrait of a girl who too a wrong turn and got lost–but who may be able to find her way back again in the vast, harsh desert.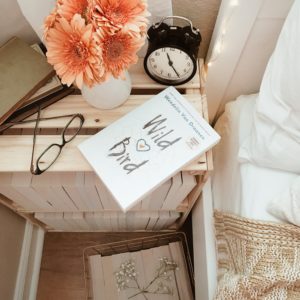 I ended up enjoying Wild Bird way more than I thought I would. I grew up with a brother who reminded me a lot of Wren. He was a problem child who lost his way more than a few times. Naturally, I was already invested in the story on a personal level. I was also interested in reading if wilderness therapy camp helped Wren turn her life around.
What I appreciated the most in Wild Bird was how insightful this book was. I think many teenagers could relate to the lengths they go through for approval from their friends, but may not realize that the lengths they go through aren't always appreciated. Reading Wren come to this realization while she's at therapy camp was inspiring.
The solid friendships she formed at camp also helped her to find her way. When I first met Wren she was full of anger and being destructive, but reading about her transformation, though it took awhile, was still encouraging to read about.
Sometimes when I read a book with teenagers I end up frustrated with them. I remember all too well being a teenager myself and it's not easy, but I found myself understanding Wren and it gave me a lot of perception into the life of a teenager.
Wild Bird is a book I think tweens, teenagers, and adults can enjoy and appreciate.
I received a copy of this book in exchange for an honest review.
The following two tabs change content below.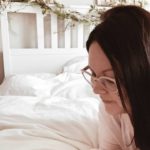 Obsessive book lover and compulsive book merchandise buyer.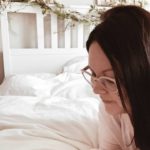 Latest posts by Samantha Andrews (see all)