Review: If There's No Tomorrow by Jennifer L. Armentrout
Synopsis for If There's No Tomorrow

Lena Wise is always looking forward to tomorrow, especially at the start of her senior year. She's ready to pack in as much friend time as possible, to finish college applications and to maybe let her childhood best friend Sebastian know how she really feels about him. For Lena, the upcoming year is going to be epic—one of opportunities and chances.

Until one choice, one moment, destroys everything.

Now Lena isn't looking forward to tomorrow. Not when friend time may never be the same. Not when college applications feel all but impossible. Not when Sebastian might never forgive her for what happened.

For what she let happen.

With the guilt growing each day, Lena knows that her only hope is to move on. But how can she move on when her and her friends' entire existences have been redefined? How can she move on when tomorrow isn't even guaranteed?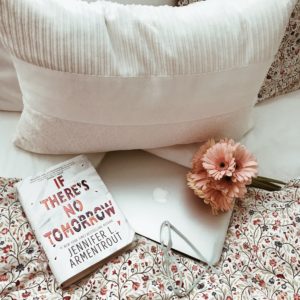 Whenever Jennifer L. Armentrout comes out with a new book I know I have to read it. I'm beginning to think, though, that it's her fantasy books I love the most. Her contemporary books, while good, don't leave me in awe like her fantasy books. A Wicked Saga and Half-Blood are some of my favorite fantasy books by her.
Maybe I just wasn't in the mood for contemporary, but I found the beginning of If There's No Tomorrow to be slow. I just kept thinking: "When will it get to the point?" It didn't help that the synopsis left me with no idea as to what to expect. Sometimes, as with The Seven Husbands of Evelyn Hugo, that can be a good thing – but with If There's No Tomorrow, I was left bored.
I will admit that once the plot got going, the book did pick up. I ended up feeling emotional at the tragedy this book portrays. I didn't cry, but I did get misty-eyed a time or two. I was disappointed with the romance, in addition to the slow start. The romance, which should have been its redeeming quality, was frustrating as all heck. I live for romance in books, but it mostly made me want to scream. I'm pretty sure I loved the secondary characters more than the main characters.  
While I do love Jennifer L. Armentrout, I think I'll be sticking with her fantasy books from now on. Maybe. I'm a sucker for second chances.
I received a copy of this book in exchange for an honest review. This is no way affects my opinion of the book. 
The following two tabs change content below.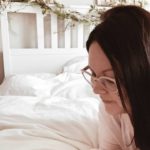 Obsessive book lover and compulsive book merchandise buyer.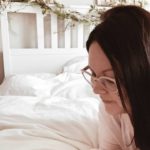 Latest posts by Samantha Andrews (see all)