Review: The Young Wives Club by Julie Pennell
Synopsis for The Young Wives Club

In Toulouse, Louisiana finding your one true love happens sometime around high school. If you're lucky, he might be the man you thought he was. But as four friends are about to find out, not every girl has luck on her side in this charming debut novel perfect for fans of The Divine Secrets of the Ya-Ya Sisterhood and Desperate Housewives.

Laura Landry's quarterback husband was her ticket out of Toulouse. But when a devastating football injury sidelines him, they're forced to move back to the small town she was so desperate to leave. As Brian starts drinking instead of rehabbing his knee, Laura must reevaluate what her future looks like…and if it includes her husband.

For years, Madison Blanchette has been waiting for bad-boy musician Cash Romero to commit to her. When wealthy George Dubois asks her out, she figures she may as well wait in style. Life with George means weekend trips to New Orleans, gourmet meals, and expensive gifts. At first she loves how George's affection sparks Cash's jealousy, but when George proposes to Madison, she finds herself torn between two men…

All Claire Thibodeaux wants is to be the perfect wife and mother. If she can do everything right she won't end up like her mom, a divorced, single parent trying to make ends meet. But when Claire's husband Gavin, a well-respected local pastor, starts spending late nights at work and less time in their bed, she can't help but fear that history is about to repeat itself…

Gabrielle Vaughn never thought she'd end up with someone like her fiancé. The son of a prominent congressman, Tony Ford is completely out of her league—which is why she lied to him about everything from having a college degree to the dark truth about her family. She knows she has to come clean, but how do you tell the love of your life that your entire relationship is a lie?

As these young wives come together to help each other through life, love, and heartbreak, they discover that there are no easy answers when it comes to matters of the heart.
Last month I read a chick lit book that ended up both unrelatable and unenjoyable. Fortunately, The Young Wives Club was nothing like that other book and had everything I look for when I read a chick lit. It had relatable characters, empowerment, happy endings, and characters you wanted to root for.
I was easily able to see a little bit of myself in all four of the young wives, especially having been married at a young age myself. There was Laura, Claire, Madison, and Gabrielle each with a life altering problem. Life isn't easy and marriage always takes a toll. From beginning to end I was able to see their characters grow so much. They matured and learned valuable life lessons. What I loved the most about The Young Wives Club was their friendships. At no point did I feel like they were condescending towards each other or better than one another. I think they all knew they had their issues and the best thing to do was be there for each other. I loved that! Too often female friendship is shown with a bunch of back-stabbing and conniving vengeance. That wasn't the case with these four.
It may come as a surprise that The Young Wives Club wasn't heavy on the romance. There was enough since they all had men in their lives. Most of the men were unworthy of these amazing women, but I think that was the point of this book. It brought self awareness to each woman and the long time cliche that you must love yourself first. Though, really, it's important to love yourself before loving another.
The Young Wives Club reminded me a little bit of a younger version of The First Wives Club. There were moments of frustrations, but at the end of the day I knew these women were going to go places.
I received this book in exchange for a honest review. This does not affect my opinion of the book in any way. 
The following two tabs change content below.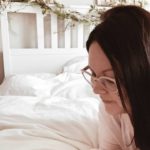 Obsessive book lover and compulsive book merchandise buyer.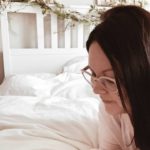 Latest posts by Samantha Andrews (see all)