Review: Empress of a Thousand Skies by Rhoda Belleza
Synopsis for Empress of a Thousand Skies

Empress
Rhee, also known as Crown Princess Rhiannon Ta'an, is the sole surviving heir to a powerful dynasty. She'll stop at nothing to avenge her family and claim her throne.

Fugitive
Aly has risen above his war refugee origins to find fame as the dashing star of a DroneVision show. But when he's falsely accused of killing Rhee, he's forced to prove his innocence to save his reputation – and his life.

Madman
With planets on the brink of war, Rhee and Aly are thrown together to confront a ruthless evil that threatens the fate of the entire galaxy.

A saga of vengeance, warfare, and the true meaning of legacy.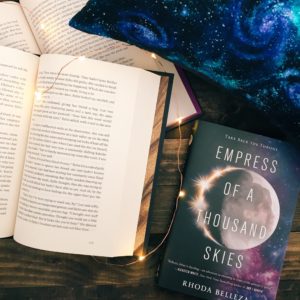 I am officially a fan of Young Adult sci-fi. Empress of a Thousand Skies was such an entertaining story to read. After reading The Lunar Chronicles (and really liking it!) I figured I would like this book, too. And I wasn't wrong.
Yes, the plot itself was predictable. There wasn't anything revolutionary about Empress of a Thousand Skies, but there was a lot going on that made the book interesting. I really loved Rhee's and Aly's sarcasm. It made me chuckle when they got going. The book is written from both their perspectives and they each have separate storylines. Often, I thought they would eventually cross paths, but they never did, which made the synopsis a bit misleading. I have a feeling they'll meet up in the next book, though.
My biggest struggle with the book was how irritating Rhee and Aly could be. Their world has been turned upside down with war on the horizon and they were constantly thinking only of themselves. It drove me nuts! Every time I was getting hopeful they'd think outside their little box of selfishness, they'd fall right back in. While it did make for lots of drama, the selfishness also made it difficult for me to connect with them. I kept reading, obviously, but I never did get invested in the characters.
The concept of everyone having a cube installed inside them where they stored their memories and information (accessible whenever they wanted them) was really interesting. Sci-fi has a way of making me wonder what the future holds for us. The map of planets was also helpful. I kept referencing back to it to see the planets in relation to each other.
If you don't mind the predictably of the story and love both YA and sci-fi, I would recommend Empress of a Thousand Skies.
I received this book in exchange for a honest review. This does not affect my opinion of the book in any way. 
The following two tabs change content below.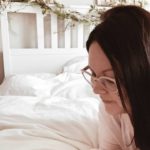 Obsessive book lover and compulsive book merchandise buyer.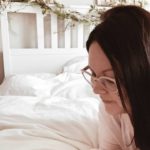 Latest posts by Samantha Andrews (see all)