Review: The Good Girl by Mary Kubica
Synopsis for The Good Girl

One night, Mia Dennett enters a bar to meet her on-again, off-again boyfriend. But when he doesn't show, she unwisely leaves with an enigmatic stranger. At first Colin Thatcher seems like a safe one-night stand. But following Colin home will turn out to be the worst mistake of Mia's life.

When Colin decides to hide Mia in a secluded cabin in rural Minnesota instead of delivering her to his employers, Mia's mother, Eve, and detective Gabe Hoffman will stop at nothing to find them. But no one could have predicted the emotional entanglements that eventually cause this family's world to shatter.
This isn't my usual read. I joined a book club and this is January's book to read. It was a decent enough story, but it took me so long to feel a connection with the characters or the story. I found myself reading a few pages, going days without reading it, reading a few more pages, going days without reading it. I didn't want to show up to my first book club meeting without finishing the book so finally I stayed up and plowed through. Honestly, that book club is probably the only reason why I finished it.
As soon as the story starts Mia's disappearance is revealed. There are three different point of views the story is told from and it is going constantly back and forth between the three. Also, there are scenes before Mia's disappearance and after Mia's disappearance. It's all over the place which made it difficult for me to feel anything. It wasn't until close to the end that I truly enjoyed the book.
The more I found out about Mia's disappearance the more engrossed I became. The plot twists had me intrigued; though one was predictable, the other had me shocked. Maybe I'm too easily fooled, but it certainly had me surprised.
I felt empathy for Mia and Colin, especially after reading about their upbringing. It wasn't a pleasant one for either of them; it saddened me and made me feel like that's why they ended up where they did at the end. The ending felt rushed, though there was closure for everyone.
Even though mystery/suspense isn't what I usually like to read I'm glad I ventured out of my comfort zone. I would be willing to read another Mary Kubica's books.
The following two tabs change content below.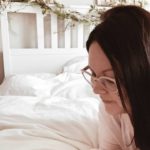 Obsessive book lover and compulsive book merchandise buyer.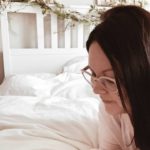 Latest posts by Samantha Andrews (see all)