Review: He Will be My Ruin K.A. Tucker
Synopsis for He Will be My Ruin

Twenty-eight-year-old Maggie Sparkes arrives in New York City to pack up what's left of her best friend's belongings after a suicide that has left everyone stunned. The police have deemed the evidence conclusive: Celine got into bed, downed a bottle of Xanax and a handle of Maker's Mark, and never woke up. But when Maggie discovers secrets in the childhood lock box hidden in Celine's apartment, she begins asking questions. Questions about the man Celine fell in love with. The man she never told anyone about, not even Maggie. The man who Celine herself claimed would be her ruin.

On the hunt for answers that will force the police to reopen the case, Maggie uncovers more than she bargained for about Celine's private life—and inadvertently puts herself on the radar of a killer who will stop at nothing to keep his crimes undiscovered.
He Will be My Ruin was my first K.A. Tucker book, but after reading it I know it won't be my last. This book ended up being way more engaging than I thought at first. I wasn't expecting to like it so much, but before I knew it I was done reading it. What I thought would be an easy and simple crime to solve, ended up being so much more. He Will be My Ruin was exciting, suspenseful, and so very interesting.
Maggie was a great character to read about. She was caring, giving, yet fierce and determined to find out what really happened to her best friend, Celine. Once she got an idea in her head she would not let go until she had some answers. Of course this made for some frustrating moments because she wasn't always right in her assumptions, but that's what also kept me wondering what really happened! I was basically trusting Maggie, but she herself would dig deeper and uncover more and more of Celine's story. I ended up all over the place in my own guessing game.
Not only was the mystery surrounding Celine captivating, but her life before her death was as well. I felt like Maggie, in that I thought I knew Celine, but boy did she have skeletons in her closet. I really loved Celine's interest in antiques and art history. It made me want to read more about history.
There wasn't a lot of romance in He Will be My Ruin which would usually disappoint me, but there was plenty of sexy elements that made up for it. Grady and Jace certainly brought plenty of steam to the story.
After reading He Will Be my Ruin I definitely want to read more K.A. Tucker books. She has a book coming out called Until It Fades that I am itching to get my hands on now.
The following two tabs change content below.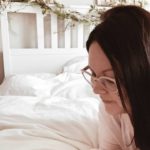 Obsessive book lover and compulsive book merchandise buyer.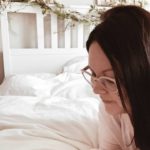 Latest posts by Samantha Andrews (see all)