Review: Alex, Approximately by Jenn Bennett
Synopsis for Alex, Approximately

The one guy Bailey Rydell can't stand is actually the boy of her dreams—she just doesn't know it yet.

Classic movie fan Bailey "Mink" Rydell has spent months crushing on a witty film geek she only knows online as Alex. Two coasts separate the teens until Bailey moves in with her dad, who lives in the same California surfing town as her online crush.

Faced with doubts (what if he's a creep in real life—or worse?), Bailey doesn't tell Alex she's moved to his hometown. Or that she's landed a job at the local tourist-trap museum. Or that she's being heckled daily by the irritatingly hot museum security guard, Porter Roth—a.k.a. her new archnemesis. But life is a whole lot messier than the movies, especially when Bailey discovers that tricky fine line between hate, love, and whatever it is she's starting to feel for Porter.

And as the summer months go by, Bailey must choose whether to cling to a dreamy online fantasy in Alex or take a risk on an imperfect reality with Porter. The choice is both simpler and more complicated than she realizes, because Porter Roth is hiding a secret of his own: Porter is Alex…Approximately.
One of my book besties recommended Alex, Approximately and since we have very similar reading tastes I knew I had to give it a try. This is why I trust my bestie when she recommends me books – Alex, Approximately ended up a super cute and fun read just like she said it would. It also might be the perfect summer read.
Alex, Approximately is a retelling of the movie You've Got Mail. I never watched that movie, but after reading this book I now want to. I think Bailey is someone we could relate to with her shy ways, but there's more to her than she lets on. She hates confrontation so much that she's an evasion queen. People mistake her for a snob because she would rather avoid people and situations than mingle. I've had this problem many times.
Porter was a character willing to challenge Bailey and I instantly loved that about their relationship. Bailey stepped outside her shell when her and Porter were around each other. She spoke her mind and constantly confronted him. He was always sarcastic and teasing her, which made for great laughs. Not to mention all the swoons Porter made me feel! They were just so cute together.
As much as I loved Bailey and Porter's relationship, I really enjoyed her relationship with her friend Grace as well as with her dad. Grace was always honest with Bailey and that's an important trait in any relationship. Bailey and her dad also had a lovely and respectful relationship.
I also thought Alex, Approximately ended perfectly. It's a romance, but also ended with them having interests besides just their relationship. If you're looking for a cute YA romance to help kick off your summer reading, I would recommend this one.
The following two tabs change content below.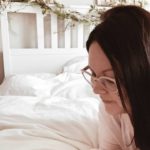 Obsessive book lover and compulsive book merchandise buyer.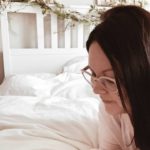 Latest posts by Samantha Andrews (see all)