Review: Beautiful Bodies by Kimberly Rae Miller
Synopsis for Beautiful Bodies

Like most people, Kimberly Rae Miller does not have the perfect body, but that hasn't stopped her from trying. And trying. And trying some more. Her first attempt to use food to change her body came at age four, when she learned that the Inuit ate fat to stay warm in the winter. If this diet worked in the Arctic, she reasoned, why not in Long Island? Post college, after a brief stint as a diet-pill model, she became a health-and-fitness writer and editor working on celebrities' bestselling bios—sugarcoating the trials and tribulations celebs endure to stay thin.

But what is the ideal body? Knowing she's far from alone in this struggle, Kim sets out to find the objective definition of this seemingly unattainable level of perfection. While on a fascinating and hilarious journey through time that takes her from obese Paleolithic cavewomen, to the bland menus that Drs. Graham and Kellogg prescribed to promote good morals in addition to good health, to the binge-drinking-prone regimen that caused William the Conqueror's body to explode at his own funeral, Kim ends up discovering a lot about her relationship with her own body.

Warm, funny, and brutally honest, Beautiful Bodies is a blend of memoir and social history that will speak to anyone who's ever been caught in a power struggle with his or her own body…in other words, just about everyone.
I don't share personal matters about myself on the internet. I've never felt the need to. However, I think it's important to know why I was eager to accept and review Beautiful Bodies. I hate my body. I've always hated my body. For as long as I can remember my body has been my enemy. I hated it when I was young and thin. I hate it now as a thirty-two year old, not-so-thin-after-birthing-three-children woman. Some days I won't eat in hopes of losing weight. Other days I gorge on food telling myself what's the point in losing weight. Almost everyday I cry because I am so unhappy with my body. So, yes, just like our author I've had my struggles with body image and wondered if there really was such a thing as an ideal body image.
I'm glad I read this book and the author felt comfortable enough to share with us her story about her own struggles. I was able to relate with her on numerous occasions, especially towards the end. Just like the author I hate taking pictures. I have hundreds of pictures of my children, but only a few of me with my children. I wear loose clothes and nondescript clothes because I don't want to be noticed when I'm out in public – if I even go out in public. I also loved Miller's honesty about her struggles and her imperfections and she was knowledgeable in the information she shared.  
I won't say I finished this book a changed woman ready to feel confident about my body. It will take a whole lot more than a book to fix that. Beautiful Bodies did provide me with insight and comfort that I'm not alone in my negative body image and that one day it will be possible to learn to accept the one and only body I've been given. I think a lot of people could relate to Beautiful Bodies and might even realize they too can learn to love the body they've been given. 
I received this book in exchange for an honest review. This does not affect my opinion of this book in any way. 
The following two tabs change content below.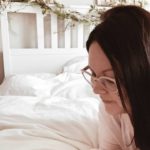 Obsessive book lover and compulsive book merchandise buyer.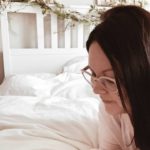 Latest posts by Samantha Andrews (see all)