Review: This is Dangerous by Kennedy Fox
Synopsis for This is Dangerous

Logan Knight is a real life knight in shining armor. A detective godsend in a sleek black suit has me thinking less than secretive thoughts. Brooding and mysterious, he's the kind of guy every girl instantly notices. Between his seductive smirk and charming good looks, it's no wonder I can't help the way he makes me feel whenever I'm near him.Too bad he's unavailable—or so he says.

He thinks I'm a do-gooder who shouldn't get involved with a guy like him. His past is messy and relationships just add to that. He insists the timing is all wrong and he's devoted to his career, but I don't buy that excuse for a second. I see the way his body tenses and his jaw ticks every time another guy is around me. He just won't admit it, but I'm more determined than ever to show him what he's missing.

I'm a devoted animal rescuer and I'll risk everything to save them, but when a dramatic turn of events puts both our lives at risk, I'm positive Logan will write me off for good. But when he asks for my help with a personal crisis, I know it's my last chance to finally show him I can handle anything he throws my way—messy past and all.

He might think he has me all figured out, but I'll prove him wrong no matter what he thinks. This game of push and pull has me running in circles. One wrong move and we could both lose.

Checkmate, Knight.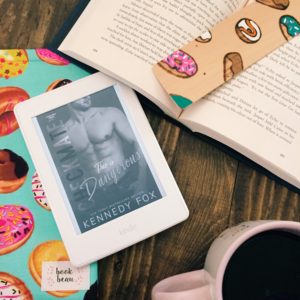 I have read every single one of Kennedy Fox's books, so it's no surprise that I loved This is Dangerous. Kayla and Logan are my new favorite couple. I knew I was going to love them together the moment they were introduced in previous books. I was thrilled to finally get their story.
Kayla is such a sweet, fun, and loving character. I loved her every step of the way. Logan sure did know how to play hard to get (for reasons I now understand), but I'm glad there was no drawn out angsty moments of them getting together. There was no shortness of laughing, swooning, and lots of hot scenes! Not to mention I'll never look at donuts the same way ever again. A reference you'll have to read the book to understand. It's a good one.
Only in true Kennedy Fox fashion did she leave us hanging! I have officially dubbed Kennedy Fox the queen of cliffhangers and this one is a BIG one. I just can't even with the way it ended. I don't know if I should be laughing or crying in frustration. I did a bit of both. I'm definitely looking forward to the next book.
I received this book in exchange for an honest review. This does not affect my opinion of the book in any way. 
The following two tabs change content below.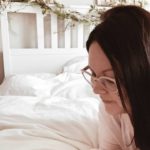 Obsessive book lover and compulsive book merchandise buyer.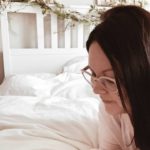 Latest posts by Samantha Andrews (see all)