Review: Only by Parker Sinclair
Synopsis for Only

One would think the sassy, sexy hybrid Earthen Protector and Healer Alex Conner deserves some downtime after all she's been through. But no. Instead, she finds herself trapped by the king of the Fae, and he's not letting her go until he gets what he wants.

As alternate realities tangle her in confusion and bring her close to forgetting who she is and everyone she loves, will she unwittingly give the king what he craves?

If she does escape, will she ever pick up where she left off with her sexy Adonis Ryan? And can she control the new power she never knew she could wield—one over life and death itself—or will she be entangled in a realm whose ruler is hell-bent on entrapping her and someone she holds dear, forever?
It's been far too long since I read a paranormal book. It used to be all that I read, so it was nice to start again when I read The Alex Conner Chronicles. Only is the third book in the series and it was full of magic and excitement. Usually paranormal books have witches, werewolves, and vampires. The Alex Conner Chronicles has earthen healers and protectors, which was a nice twist from the usual.
Alex is well into her powers as an earthen healer and it shows. Her character grew so much since I started this series – she's a lot more confident and accepting of her abilities. I really loved her and her powerful group of friends. Not for a second, while Alex was trapped by the fae king, did they let her feel alone and they did all that they could to rescue her.
There is definitely romance in this series and we all know how much I love my romance. Sadly, by book three, I was so frustrated with it. I already can't stand love triangles as it is and then another man is thrown into the picture. It was the most frustrating aspect of the whole series. I can't believe I'm going to say this, but the romance can go. I'd much rather read about the world and magic than any more internal conflict Alex has regarding Ryan. I wanted to yell at her to get her shit together already!
At least the ending made up for the romance. It was an interesting ending and one where I'll definitely want the next book to see what happens. Hopefully Alex has her love life figured out by then, because I can't handle that part anymore.
This book was given to me in exchange for an honest review. This does not affect my opinion of the book in any way. 
The following two tabs change content below.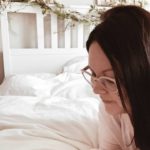 Obsessive book lover and compulsive book merchandise buyer.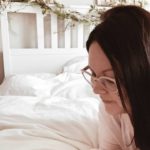 Latest posts by Samantha Andrews (see all)