Review: Until It Fades by K.A. Tucker
Synopsis for Until It Fades

Twenty-four-year-old truck stop waitress and single mother Catherine Wright has simple goals: to give her five-year-old daughter a happy life and to never again be the talk of the town in Balsam, Pennsylvania: population two thousand outside of tourist season.

And then one foggy night, on a lonely road back from another failed attempt at a relationship, Catherine saves a man's life. It isn't until after the police have arrived that Catherine realizes exactly who it is she has saved: Brett Madden, hockey icon and media darling.

Catherine has already had her fifteen minutes of fame and the last thing she wants is to have her past dragged back into the spotlight, only this time on a national stage. So she hides her identity. It works.

For a time.

But when she finds the man she saved standing on her doorstep, desperate to thank her, all that changes. What begins as an immediate friendship quickly turns into something neither of them expected. Something that Catherine isn't sure she can handle; something that Catherine is afraid to trust.

Because how long can an extraordinary man like Brett be interested in an ordinary woman like Catherine…before the spark fades?
My first K.A. Tucker book was He Will Be My Ruin and I loved it, so I knew I had to try her new romance book Until It Fades. I'm so glad I did because I ended up enjoying the simple and sweet romantic story. It was definitely more mellow compared to the usual romance I read, but no less enjoyable.
I have one word to describe the main heroine, Catherine, and that's 'fighter' – she is the very definition of a fighter. She went through a lot as a teenager and it made her into a strong and independent adult. I admired her love and dedication in providing the best for her daughter. I will admit that at times I found her annoying. She wallowed far too much in the past instead of embracing the future and realizing how far she's come. The story would go back and explain more about Cath's past, which did help me to better understand her, but I still found her slightly annoying.
Brett, the hero of the story, was just as amazing as Cath. He was sweet, patient, and so understanding towards Cath. He never rushed her or made her think she was less than him because of their different backgrounds. And he bonded perfectly with her daughter. Brett was nothing like how I would imagine a famous hockey player.
In typical K.A. Tucker fashion she had plenty of twists that made me halt my reading and say what the heck just happened?! Whether Until It Fades will be your first Tucker book or not, if you enjoy romance I would give it a try.
I received this book in exchange for an honest review. This does not affect my opinion of the book in any way.
The following two tabs change content below.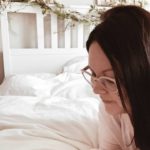 Obsessive book lover and compulsive book merchandise buyer.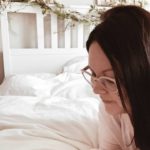 Latest posts by Samantha Andrews (see all)