Review: Once and For All by Sarah Dessen
Synopsis for Once and For All

Louna, daughter of famed wedding planner Natalie Barrett, has seen every sort of wedding: on the beach, at historic mansions, in fancy hotels and clubs. Perhaps that's why she's cynical about happily-ever-after endings, especially since her own first love ended tragically. When Louna meets charming, happy-go-lucky serial dater Ambrose, she holds him at arm's length. But Ambrose isn't about to be discouraged, now that he's met the one girl he really wants.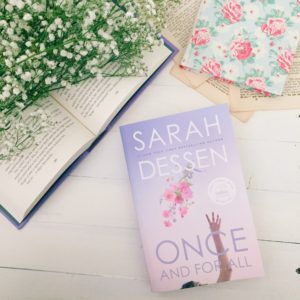 Once and For All was my first Sarah Dessen book. After reading it, I just want to read more of her books. This one was so good that it had me laughing, crying, and contemplating life. I loved all the characters and I especially loved the plot.
The synopsis didn't give me much to go on, so I went in expecting a cute, happy, lovey-dovey romance. There was some of that, but I was not expecting the sad moments. Louna's story is a heartbreaking one. I guessed at the outcome early on, but actually reading it made me cry. I kept telling myself no, stop, don't continue, but I was enjoying the story so much that I continued and my heart broke for Louna. After what she went through her character growth was noticeable by the end of the book.
I was really glad for Ambrose, Louna's love interest. I can definitely see some people thinking he's annoying, but I found him cute, funny, and endearing. He was the comedic relief I needed after some of those sorrowful moments. I was actually laughing out loud because of him at some points. I loved his positive and carefree outlook on life. He was exactly what Louna needed.
One interesting aspect of Once and For All that I ended up enjoying more than I thought I would was the wedding planning business. This whole book is centered around the wedding planning business Louna's mother, and her partner William, run. Louna helps her mother throughout the book during these weddings and I thought it added a nice touch to the story.
Once and For All definitely kept me wanting to read more contemporary romance and more Sarah Dessen.
I received this book in exchange for an honest review. This does not affect my opinion of the book in any way. 
The following two tabs change content below.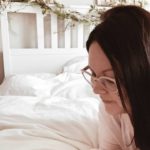 Obsessive book lover and compulsive book merchandise buyer.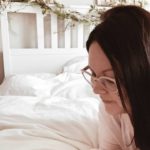 Latest posts by Samantha Andrews (see all)