Review: And Then There Were Four by Nancy Werlin
Synopsis for And Then There Were Four

Let's not die today. Not even to make things easier for our parents.

When a building collapses around five teenagers–and they just barely escape–they know something strange is going on. Little by little, the group pieces together a theory: Their parents are working together to kill them all. Is it true? And if so, how did their parents come together–and why? And, most importantly, how can the five of them work together to save themselves? With an unlikely group of heroes, sky-high stakes, and two budding romances, this gripping murder mystery will keep readers guessing until the last page.
Mystery/thriller books can sometimes be difficult to review because anything can be considered a spoiler. I will say that And Then There Were Four had me interested right from the start, though. Within the first few chapters I was left with a ton of questions and the need to find answers.
There are five characters in this book and I really loved them all. At first, I didn't think they would get along and that they would fight more than work together, but that wasn't the case. New friendships were formed and there were even love interests.
I loved the story line in And Then There Were Four. Parents killing their own children! I had to know if this was true, and if so, why? I did not like the narration though. The story is told by Saralinda in first person and Caleb in second person. I don't mind first person narration, but I did not enjoy Saralinda's lengthy thoughts at times. It rambled far too often and it made me stop and ask myself what did I just read? And not in a good way. Mostly because I had no idea what she was attempting to say with that train of thought. And I absolutely abhor second person narration. I don't feel the least bit connected to a character in second person. I was instantly thrown outside the story every time it was Caleb's narration.
Despite the narration used in this book I continued on because I had to know answers. If you can tolerate confusing ramblings and second person narration I would recommend And Then There Were Four simply for the plot.
I received this book in exchange for an honest review. This does not affect my opinion of the book in any way. 
The following two tabs change content below.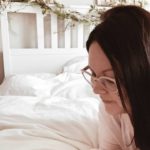 Obsessive book lover and compulsive book merchandise buyer.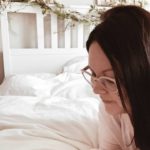 Latest posts by Samantha Andrews (see all)