Review: What Light by Jay Asher
Synopsis for What Light

Sierra's family runs a Christmas tree farm in Oregon—it's a bucolic setting for a girl to grow up in, except that every year, they pack up and move to California to set up their Christmas tree lot for the season. So Sierra lives two lives: her life in Oregon and her life at Christmas. And leaving one always means missing the other.

Until this particular Christmas, when Sierra meets Caleb, and one life eclipses the other.

By reputation, Caleb is not your perfect guy: years ago, he made an enormous mistake and has been paying for it ever since. But Sierra sees beyond Caleb's past and becomes determined to help him find forgiveness and, maybe, redemption. As disapproval, misconceptions, and suspicions swirl around them, Caleb and Sierra discover the one thing that transcends all else: true love.
Sometimes I just want a simple book to read-  a book that's not too complicated, but still enjoyable. With it being winter and the holidays, What Light was a great book to read. It left me with all the warm and fuzzy feelings. I can't express enough what a cute holiday book What Light is.
Even though it is a short and simple book it had just the right amount of drama to keep the story interesting. It wasn't excessive to the point of annoyance, but slow burning so it kept me hooked. What I enjoyed the most about What Light was the relationship Sierra had with her parents. I was able to tell she had a wonderful relationship with them, full of love, understanding, and (most importantly) communication.
Sierra also had some of the best friendships I ever read about in a book. All too often friendships between women are portrayed as something horrible, with name calling, back stabbing, and neglect. This wasn't the case at all with Sierra and her three friends. I admired their friendships.
Sierra was a mature, helpful, and protective character. I loved how she stood up to her parents for something she believed in, as well as how she stood up for Caleb. She made things happen with her determination. Caleb, while he had a sad and lingering past, was a sweet and giving character. The two of them together caused me to smile throughout the book.
With plenty of holiday cheer, close friendships, a loving family, and blossoming romance, What Light is the perfect book for the season.
I received this book in exchange for a honest review. This does not affect my opinion of the book in any way. 
The following two tabs change content below.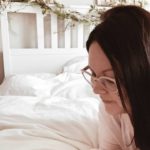 Obsessive book lover and compulsive book merchandise buyer.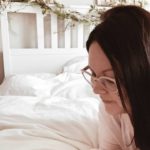 Latest posts by Samantha Andrews (see all)