Review: Small Admissions by Amy Poeppel
Synopsis for Small Admissions

Despite her innate ambition and Summa Cum Laude smarts, Kate Pearson has turned into a major slacker. After being unceremoniously dumped by her handsome, French "almost fiancé," she abandons her grad school plans and instead spends her days lolling on the couch, watching reruns of Sex and the City, and leaving her apartment only when a dog-walking gig demands it. Her friends don't know what to do other than pass tissues and hope for a comeback, while her practical sister, Angela, pushes every remedy she can think of, from trapeze class to therapy to job interviews.

Miraculously, and for reasons no one (least of all Kate) understands, she manages to land a job in the admissions department at the prestigious Hudson Day School. In her new position, Kate learns there's no time for self-pity or nonsense during the height of the admissions season, or what her colleagues refer to as "the dark time." As the process revs up, Kate meets smart kids who are unlikable, likeable kids who aren't very smart, and Park Avenue parents who refuse to take no for an answer.

Meanwhile, Kate's sister and her closest friends find themselves keeping secrets, hiding boyfriends, dropping bombshells, and fighting each other on how to keep Kate on her feet. On top of it all, her cranky, oddly charming, and irritatingly handsome downstairs neighbor is more than he seems. Through every dishy, page-turning twist, it seems that one person's happiness leads to another's misfortune, and suddenly everyone, including Kate, is looking for a way to turn rejection on its head, using any means necessary—including the truly unexpected.
"Chick Lit" can be a joy to read, with lessons learned, insightful moments, and bouts of humor. The characters are almost always relatable in some way and I eagerly await the moment the main character gets her happy ending. Small Admissions almost had all of that for me.
Sadly, I could not relate to any of the characters. I really tried to and really wanted to, but Kate was so dull and Vicki was beyond shallow. I don't know how Vicki received the title of friend because she hardly acted like one. I did like Chloe and Angela, but 'like' doesn't necessarily mean 'relate'.
I'm not too picky with the way books are written, but not only did Small Admission switch from first to third person narrative, it also had letters and emails that made the story feel scattered and incoherent as a whole. I ended up more confused than truly absorbed in the plot or its characters. I spent more time back-tracking to remember what was what than I did enjoying the story.
The humor in Small Admissions did have me chuckling. The letters and the emails were the best part of the book. Some of the antics and desperation in the letters and emails, while at times caused my eyes to roll, also got me laughing out loud.
I do wish there was more romance, being the romance fanatic that I am, but I totally understand that romance probably wasn't suppose to be the main focus. There was a tiny bit, but it was more of a side note than anything else.
I wouldn't say Small Admissions was a great read, but a decent one. Vicki certainly caused enough entertainment. If you like over the top drama with a side of humor, I would recommend Small Admissions.
I received this book in exchange for a honest review. This does not affect my opinion of the book in any way. 
The following two tabs change content below.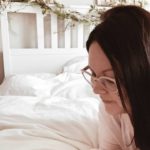 Obsessive book lover and compulsive book merchandise buyer.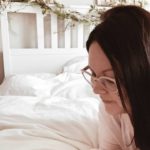 Latest posts by Samantha Andrews (see all)