Review: We Are Okay by Nina LaCour
Synopsis for We Are Okay

Marin hasn't spoken to anyone from her old life since the day she left everything behind. No one knows the truth about those final weeks. Not even her best friend, Mabel. But even thousands of miles away from the California coast, at college in New York, Marin still feels the pull of the life and tragedy she's tried to outrun. Now, months later, alone in an emptied dorm for winter break, Marin waits. Mabel is coming to visit, and Marin will be forced to face everything that's been left unsaid and finally confront the loneliness that has made a home in her heart.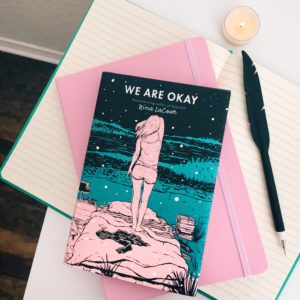 I figured I would read a few pages of We Are Okay before going to bed – but I never made it to bed. I ended up staying up until the book was finished. It helped that it's a short, fast, read to begin with, but We Are Okay was also an emotional and heartbreaking read that compelled me to keep reading.  
There was no earth shattering plot, but the emotions this story evoked were so powerful that it's worth a read. There was so much sadness and loneliness surrounding Marin that I felt it pour off the pages. Nina LaCour did an amazing job using Marin's surroundings to show that sadness and loneliness. With the empty dorm, the New York storm, and the tension between her and Mabel it felt like I was experiencing her emotions.
The back and forth of Marin's past and present made this story all the more real. I haven't read such a realistic story in a long time. I really think this story could be relatable to many readers. We Are Okay deals with loneliness, grief, love, friendship, and even forgiveness and hope. They're feelings we have all felt at one point in our lives and I think many could feel for Marin and even the desperation of Mabel to understand Marin.
With realistic relationships, feelings, and refreshing POC, bi, and lesbian characters I highly recommend We Are Okay.
I received this book in exchange for a honest review. This does not affect my opinion of the book in any way. 
The following two tabs change content below.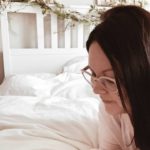 Obsessive book lover and compulsive book merchandise buyer.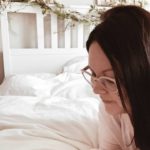 Latest posts by Samantha Andrews (see all)