Review: Stolen by Lucy Christopher
Synopsis for Stolen

It happened like this. I was stolen from an airport. Taken from everything I knew, everything I was used to. Taken to sand and heat, dirt and danger. And he expected me to love him.

This is my story.

A letter from nowhere.

Sixteen year old Gemma is kidnapped from Bangkok airport and taken to the Australian Outback. This wild and desolate landscape becomes almost a character in the book, so vividly is it described. Ty, her captor, is no stereotype. He is young, fit and completely gorgeous. This new life in the wilderness has been years in the planning. He loves only her, wants only her. Under the hot glare of the Australian sun, cut off from the world outside, can the force of his love make Gemma love him back?

The story takes the form of a letter, written by Gemma to Ty, reflecting on those strange and disturbing months in the outback. Months when the lines between love and obsession, and love and dependency, blur until they don't exist – almost.
I don't even know where to begin with my review for Stolen. It is a book that left me completely messed up in the head. It was an experience I never expected and one I couldn't describe without people thinking something was wrong with me. Stolen is a book you have to read for yourself to understand fully.
Before I started Stolen, I had my friends telling I was going to like Ty and that I would have a touch of what Stockholm Syndrome would be like. I laughed them off and thought there was no way. And for awhile that's exactly how I felt. I didn't like Ty. He was a kidnapper, he had anger issues, and he was not the good guy. Before I knew it, though, I was starting to feel my emotions shift.
I knew what Ty did was wrong, but Lucy Christopher wrote Stolen in such a way that I ended up not only liking him, but also wanting Gemma to like him too. How messed up is that?! Maybe I have too soft of a heart and I too easily fall for the broken character. Whatever the reasons, I felt like I was right there with Gemma experiencing what she was going through. Lucy Christopher somehow managed to bring Stockholm Syndrome to life. It left me stunned.
When I finished Stolen I had to sit and ponder what I just read and arrange my now scattered and confused thoughts. Even days later it was a book that left me deep in thought. Stolen is a controversial book not easily forgotten.
The following two tabs change content below.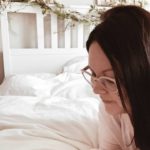 Obsessive book lover and compulsive book merchandise buyer.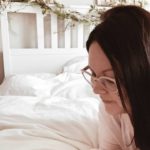 Latest posts by Samantha Andrews (see all)