Review: How to Silence a Rogue by Kristin Vayden
How to Silence a Rogue

Miss Maria Garten had one more season till she was firmly on the shelf.
One. More.
It was her only chance, because while some ladies could pretend or sincerely be at peace with the life of spinster.
She was not among their ranks.
Taking a deep breath, she reminded herself once more to think before she spoke. It shouldn't be difficult.
Except that it was, for her at least.
Because the only thing more certain than her potential future as a spinster was that Mr. Sheppard was a confirmed bachelor.
A rake of the first order.
Not the kind that would ruin an innocent, but the kind that would charm them, seduce her with his charming words, make her fall in love with the legendary smile and easy manner that was as easy as breathing.
And then he'd walk away to find a new distraction.
Utterly unaware that he had broken a few hearts in the process.
Maria refused to be counted among them.
She needed a husband, not a distraction.
After all, friendship was far less complicated.
Wasn't it?
I have read my fair share of romance novels. I've read romance that would turn most people's faces red and I've read sweet, simple romance. No matter the type of romance it is one of my favorite genres. I particularly enjoyed Kristin Vayden's How to Silence a Rogue. It was engaging, sweet, and set during a time period that is one of my most favorite – the Regency period.
I have always enjoyed stories set in the Regency and Victorian era. How to Silence a Rogue has all the right elements that makes me love those eras so much. Her descriptions of balls, ball gowns, and men's formal attire left me eager to be in that setting. It helped that the plot of the story had some excitement and a whole lot of ardor.
I adored Maria and Curtis. Even though it was Maria's last season and she was desperate to find a husband, she kept her head held high. Her mother was the most vexing character, but it did get the plot moving by having Maria ask for Curtis's help in finding a husband. That's when the realization hit that Curtis may not want to live the bachelor life any longer.
How to Silence a Rogue was a fun read, especially when true emotions started coming out. The ending had me swooning and the epilogue left me with a sense of happy completion. This was a stand alone book, but I am eager to read Vayden's other books set in the Regency era.
I received this book in exchange for a honest review. This does not affect my opinion of the book in any way. 
The following two tabs change content below.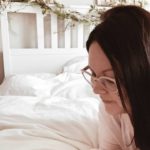 Obsessive book lover and compulsive book merchandise buyer.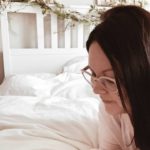 Latest posts by Samantha Andrews (see all)